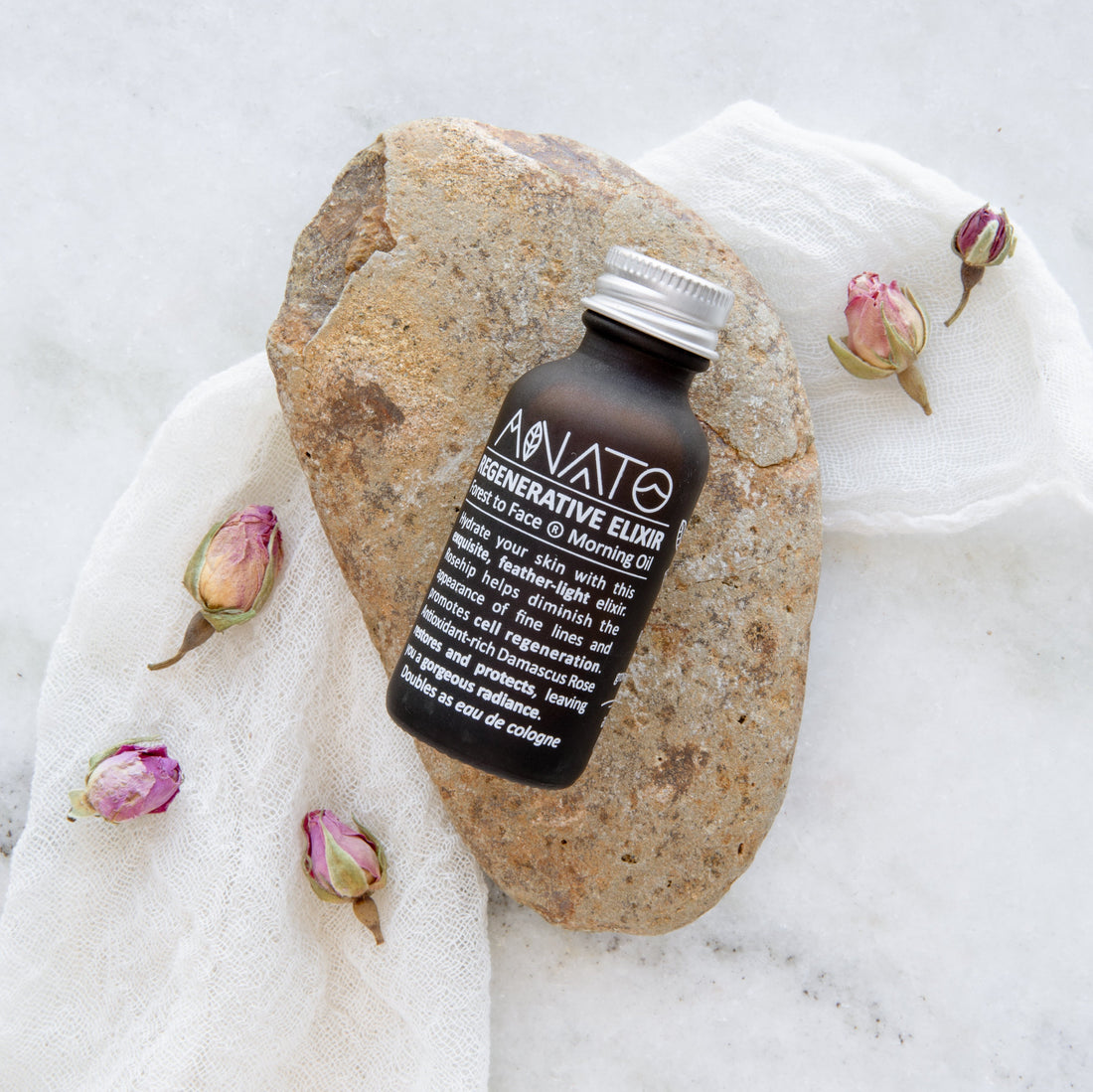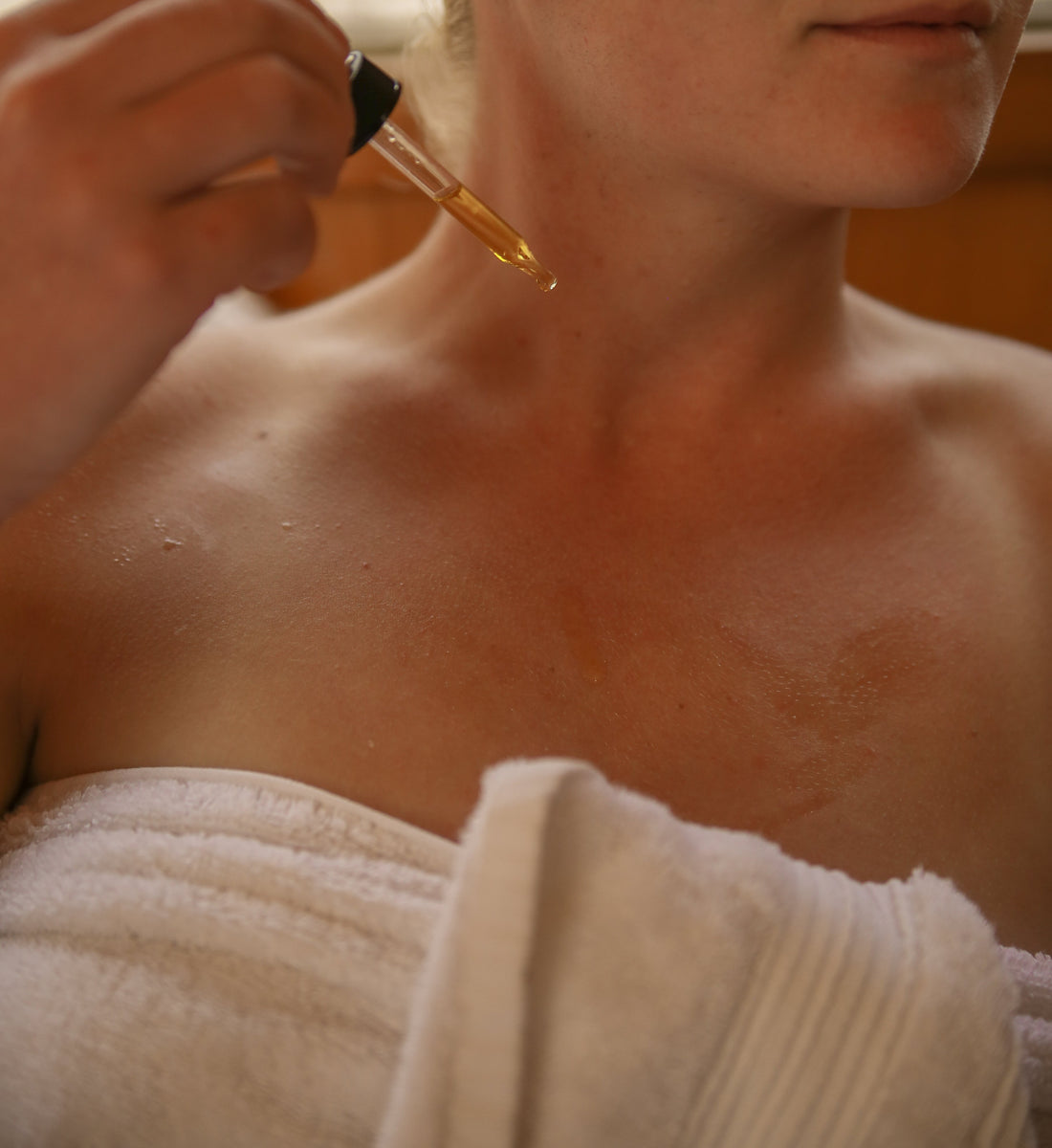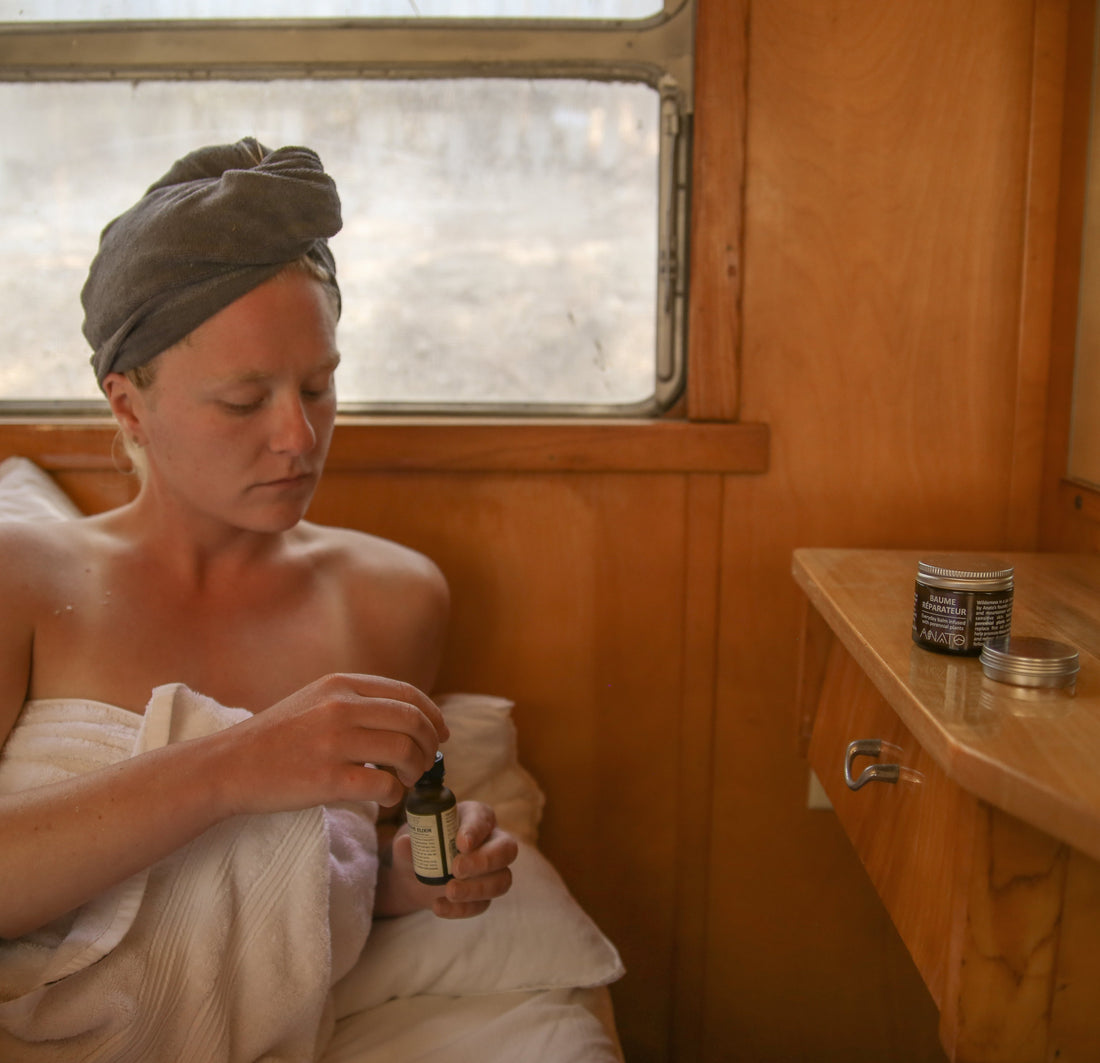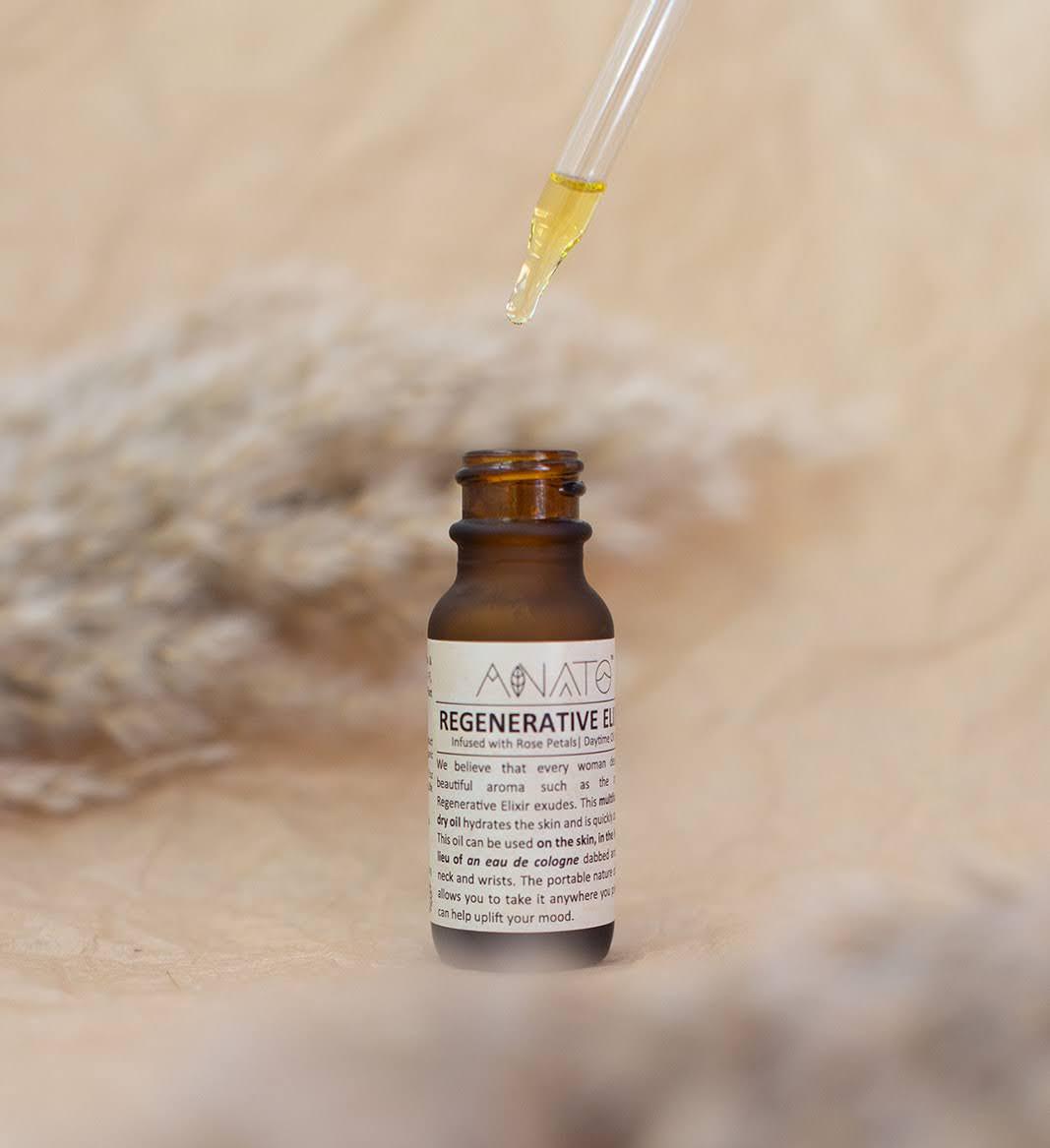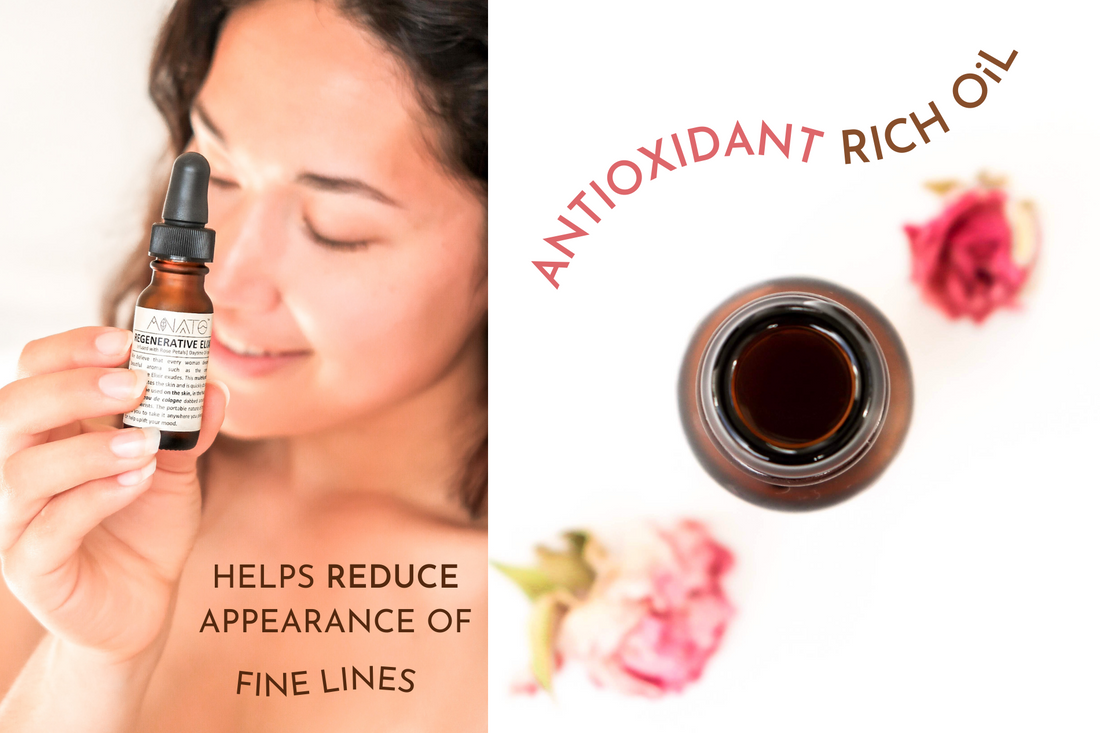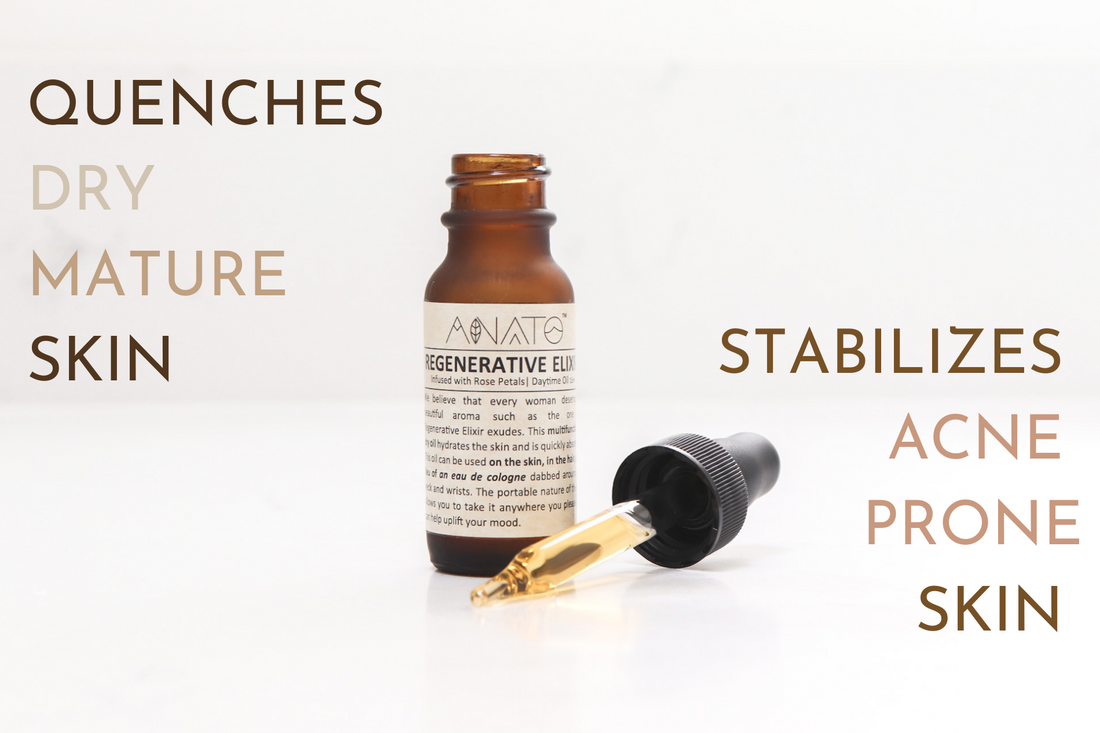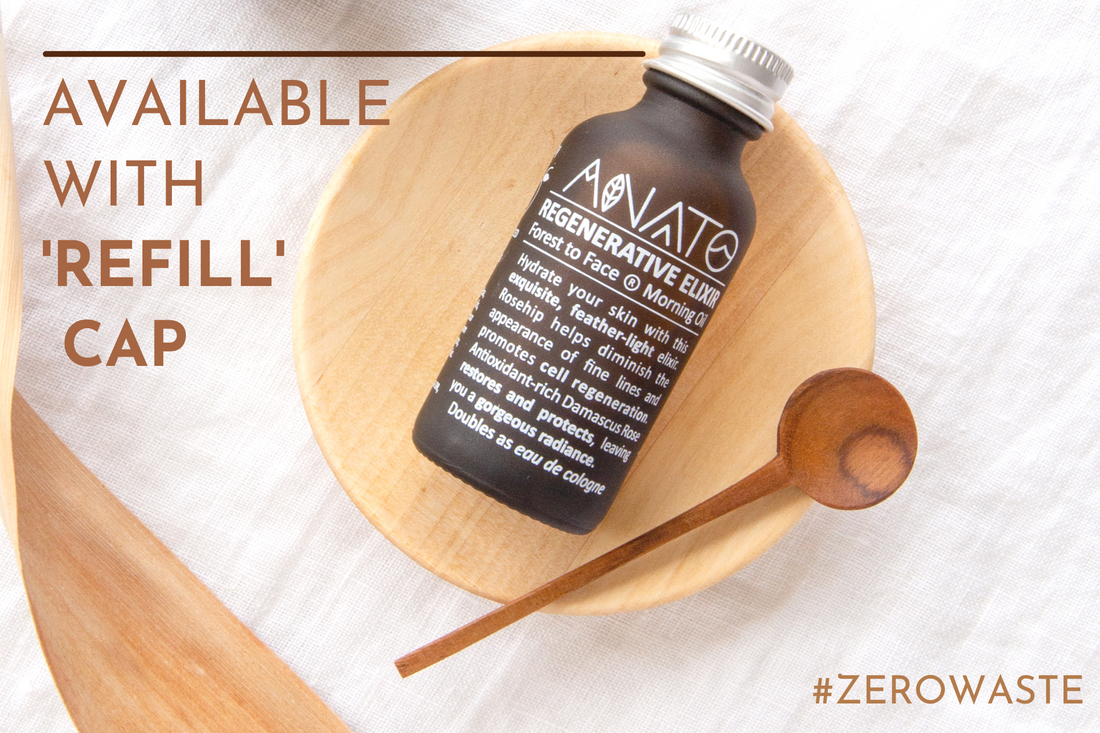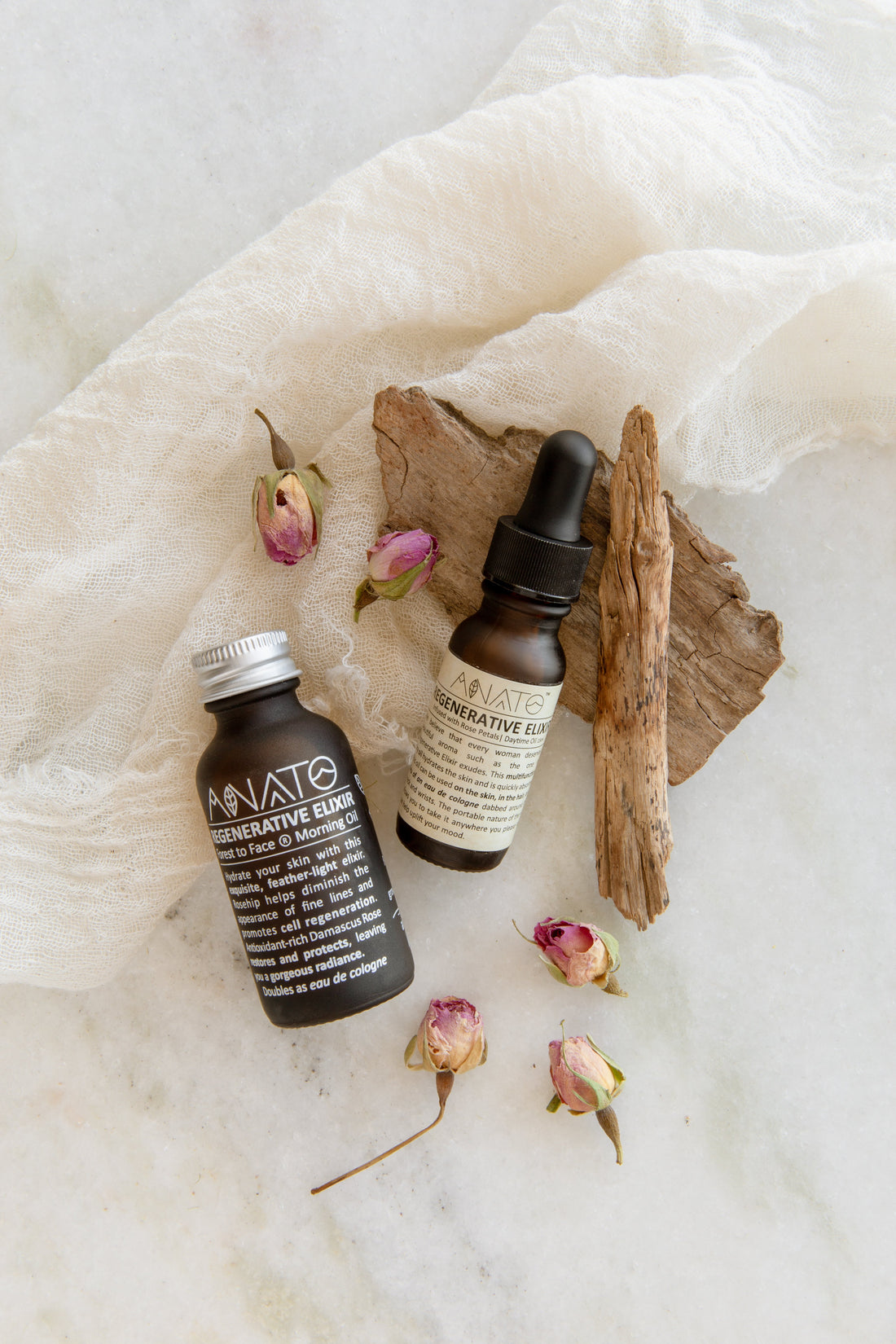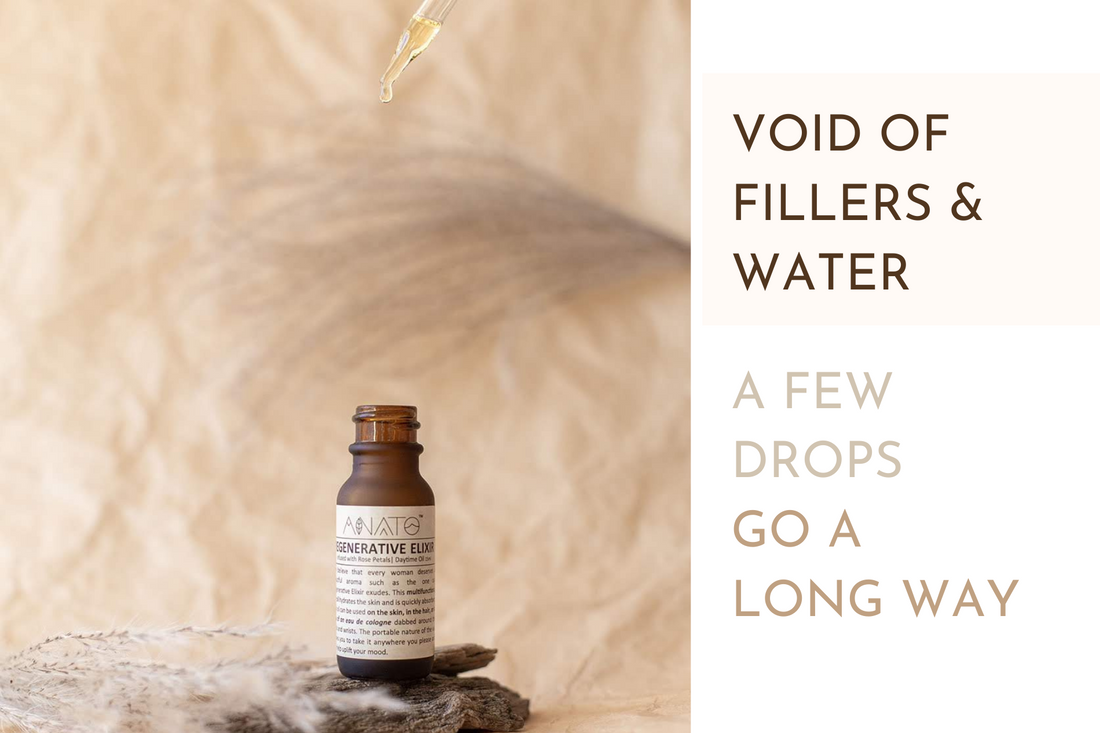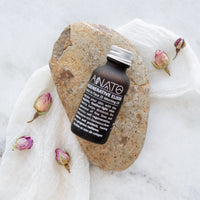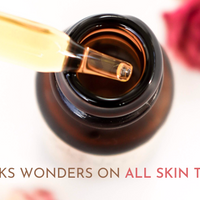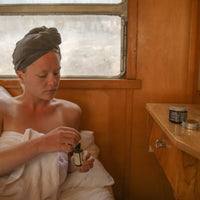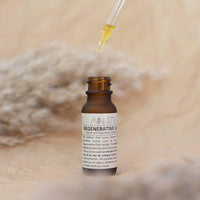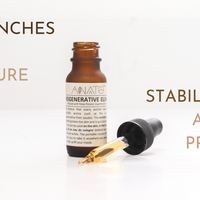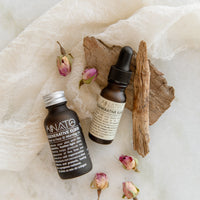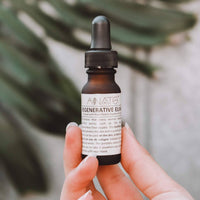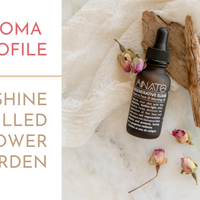 Regenerative Elixir | Antioxidant Daytime Oil
This product is out of stock as we have been focusing on 'the ONE product', Jardin de Lumière', however we know many of you love the full Anato line and our intent is to bring products back one by one with a little refresh. Thank you for your patience as we continue to provide the highest quality standards: raw materials, formulas, clinical testing & packaging for our customers.
🌿 An uplifting morning routine to start your day, the Forest to Face® way.
Hydrate your skin with this exquisite, feather-light, multifunctional elixir. Rosehip helps diminish the appearance of fine lines and promotes cell regeneration. Antioxidant-rich Damascus Rose restores and protects, leaving you a gorgeous radiance.
⋒⋓⋒⋓⋒⋓⋒⋓⋒⋓⋒⋓⋒
🌿  Aroma profile: Reminiscent of a sunshine filled flower garden.
Jojoba's golden nature, rose's antioxidant content, and rosehip seed oil's youth enhancing abilities culminate beautifully into a peaceful and uplifting face moisturizer & eau de cologne.
🌿  Quenches the skin without leaving an oily finish ↠ our U.S Sonoran desert grown jojoba is shockingly similar to the skin's natural sebum
🌿  Works wonders on all skin types ↠ it will quench dry and mature skin while stabilizing oil production and bacteria on acne-prone skin.
🌿 Doubles as eau de cologne ↠ want to smell nice? No problem. Dab the elixir around the neck & wrists for an uplifting bouquet that will leave you feeling elegant. 
⟡ Jojoba oil: Grown and pressed from a family farm in the US Sonoran Desert, jojoba oil mimics the body's natural sebum more so than any other oil out there. ⟡ Locks in moisture and absorbs quickly into the skin without clogging pores. ⟡ Evens skin tone and leaves a radiant & healthy glow.
⟡ Rose: Rich in antioxidants, this delicate flower is here to help you have all the fun in the sun as its high levels of antioxidants work to protect you from free radical damage. ⟡ Tonifies and restores your skin to its natural beauty, while imparting a calming aroma.
⟡ Marula oil: This "miracle oil" has the remarkable ability to drive moisture deep into the skin. It is also rich in antioxidants and anti-inflammatory abilities.
Read more about how an antioxidant-rich elixir can help minimize signs of aging.
↟ Ingredients responsibly sourced from perennial plants and tree crops → Your skin care choices can help to reverse climate change.
We are updating this product and its ingredient list. Please check again later when it is back in stock.
⚘ As morning hydration + protection from the elements: Release about 10 drops of oil into the hands and gently massage on the face and neck. Dry and mature skin can re-apply throughout the day as needed. Oily and combination skin, use once daily.
⚘ As an eau de cologne: Dab a few drops on the inside of your wrists and around the neck as often as desired.
This product is suitable for all skin types that are keen to enrich and nourish themselves with climate-reversing botanicals.
⚘ For dry + mature skin: Nutrient dense oils will deeply nourish, soften and smooth out the skin through healthy collagen production.
⚘ For acne-prone + combination skin: Use once a day. Rose is a known anti-inflammatory, and jojoba oil is a light oil that will nourish and balance your skin's oil production without leaving a greasy feeling.
※ We support regenerative agriculture  ↠  Every purchase supports the preservation of old growth forests. SUPPORT, PRESERVE, RESTORE
※ Repurpose the bottle ↠ Pick a wildflower and voilà- you have a bud vase. Alternatively, clean out the bottle and store oils, vinegars, or other liquids in it for your travels.
※ Recycle or compost the parts ↠ The vial is recyclable with curbside recycling in most areas - though double check with local regulations. The cork is biodegradable or recyclable.
Anato goes beyond organic by utilizing perennial plants and tree crops that sequester more carbon than annual crops. We use renewable resources that can regenerate year after year.
But sustainability is not just about the planet, it's also about the people. So we work closely with farmers and suppliers to ensure our ingredients are sourced ethically.
Our main ingredients come from the US, while others come from where they grow best. All from regenerative farms.
What is regenerative farming? Learn how regenerative agriculture is setting out to reverse climate change with this 3 minute read.
These statements have not been evaluated by the Food and Drug Administration.
This product is not intended to diagnose, treat, cure, or prevent any disease.

Customer Reviews
03/03/2023
Kelly E.

United States
Amazing product
The feel and smell is so amazing and calming. My skin looks and feels so smooth! Highly recommend ❤️
03/03/2023
Angelique

United States
I'm a regular now
I first discovered anato life at an arts and crafts event in the Bay Area. I was in search of simple natural ingredients to add to my skincare routine and it's been history since. Although it's recommended for daytime use, I personally prefer this product at night after I've thoroughly cleansed my face. I LOVE its lightweight feel, how moisturizing it leaves my skin, the fresh herbal scent, and the way it leaves my skin with a beautiful healthy glow. I am on my 3rd bottle so you can say I'm a loyal customer now lol.
01/08/2023
Stephanie J.

United States
Love this oil
Lightweight yet moisturizing, and has a beautiful rose scent that I love having in my morning routine to start my day!
01/04/2023
Kelly E.

United States
Amazing product
Truly the best product for you skin!!!
09/11/2022
Orkid S.

United States
Facial Oil - large size
After testing out their samples/small sizes of oil serum, I decided to leap to a bigger size so I can use it all year round. I normally have oily/acne skin. This one doesn't affect any on my face. It's can use for evening and morning as options. Otherwise, this is a really simple bottle of oil with a hint of forest smell, which reminds me of walking through the thick forest setting.