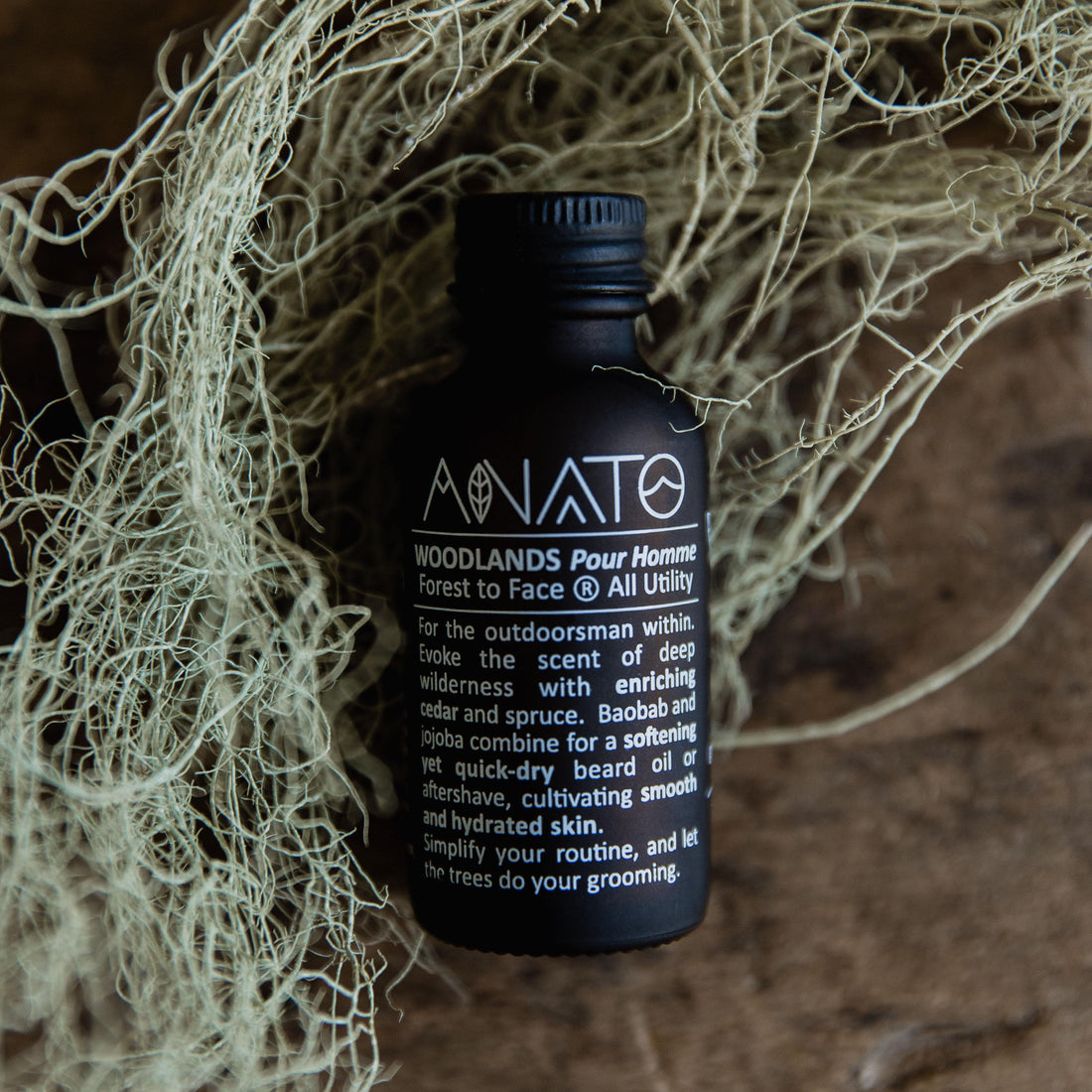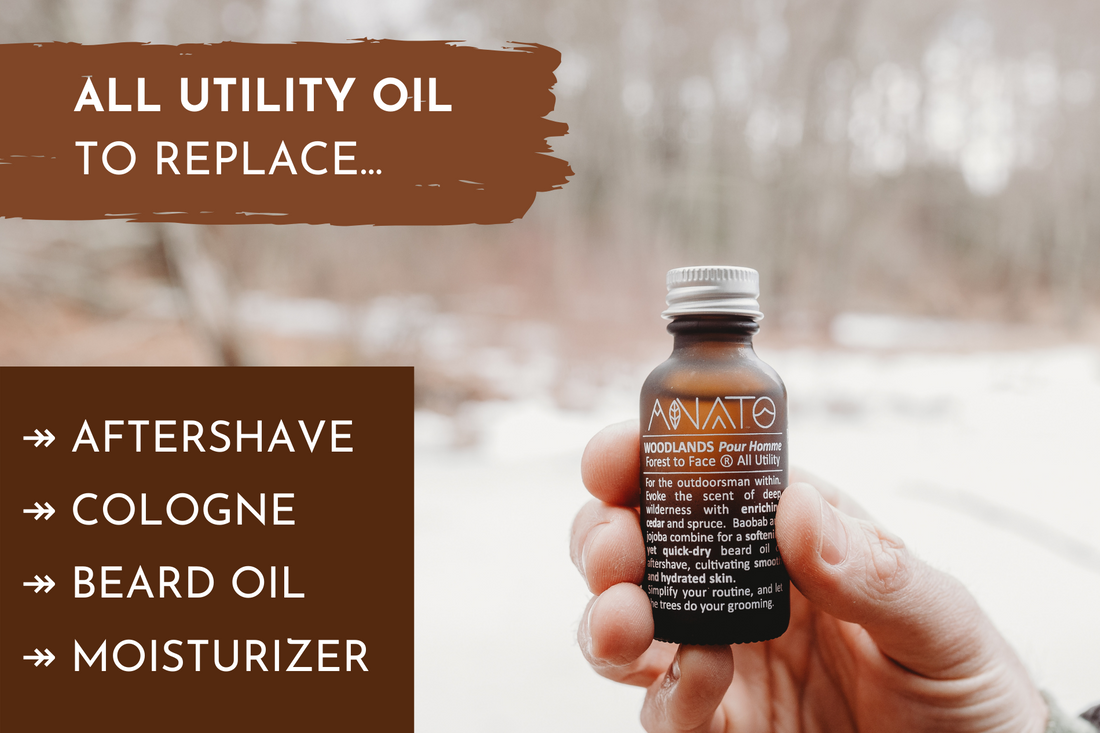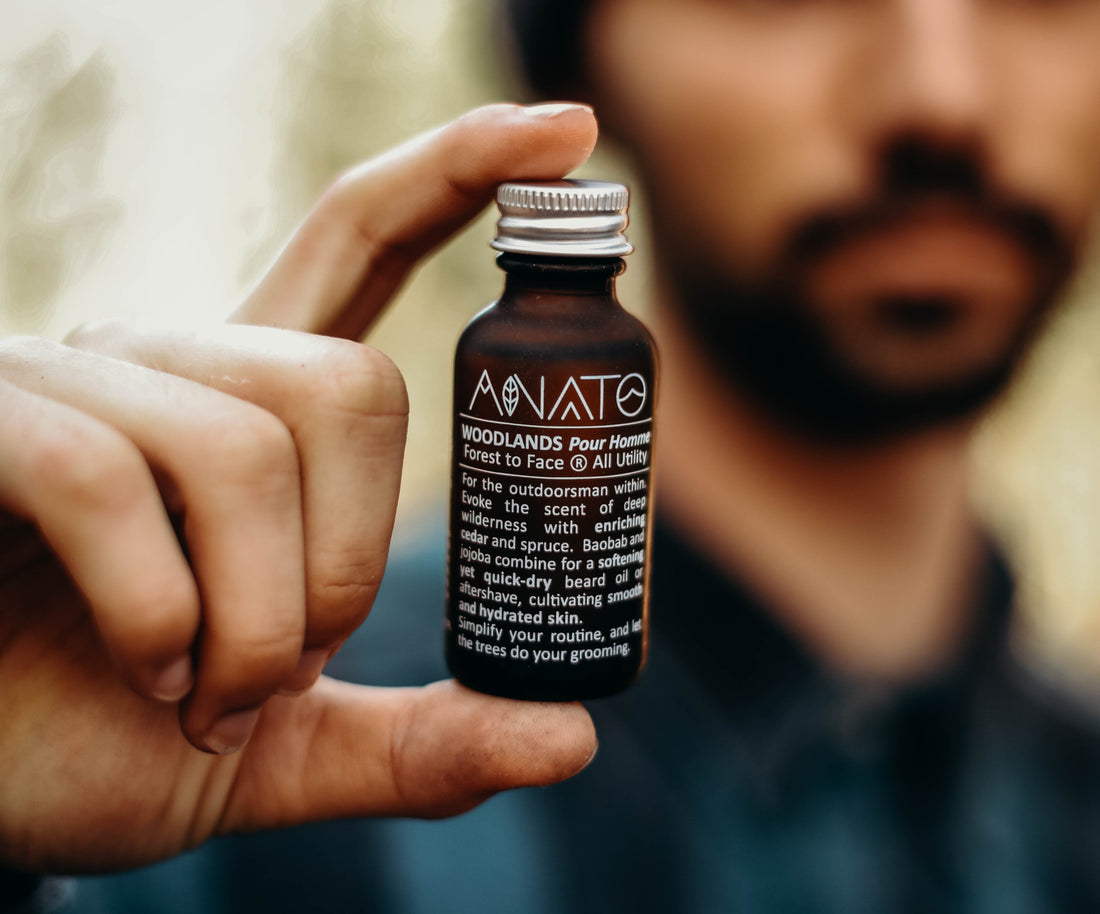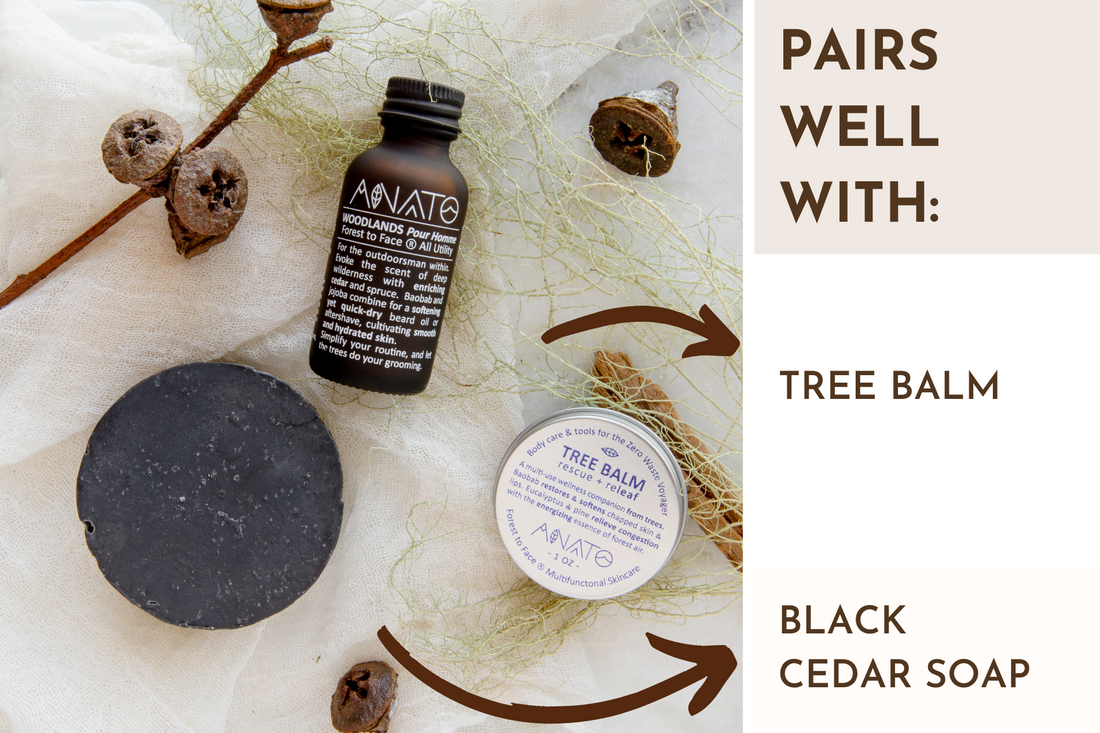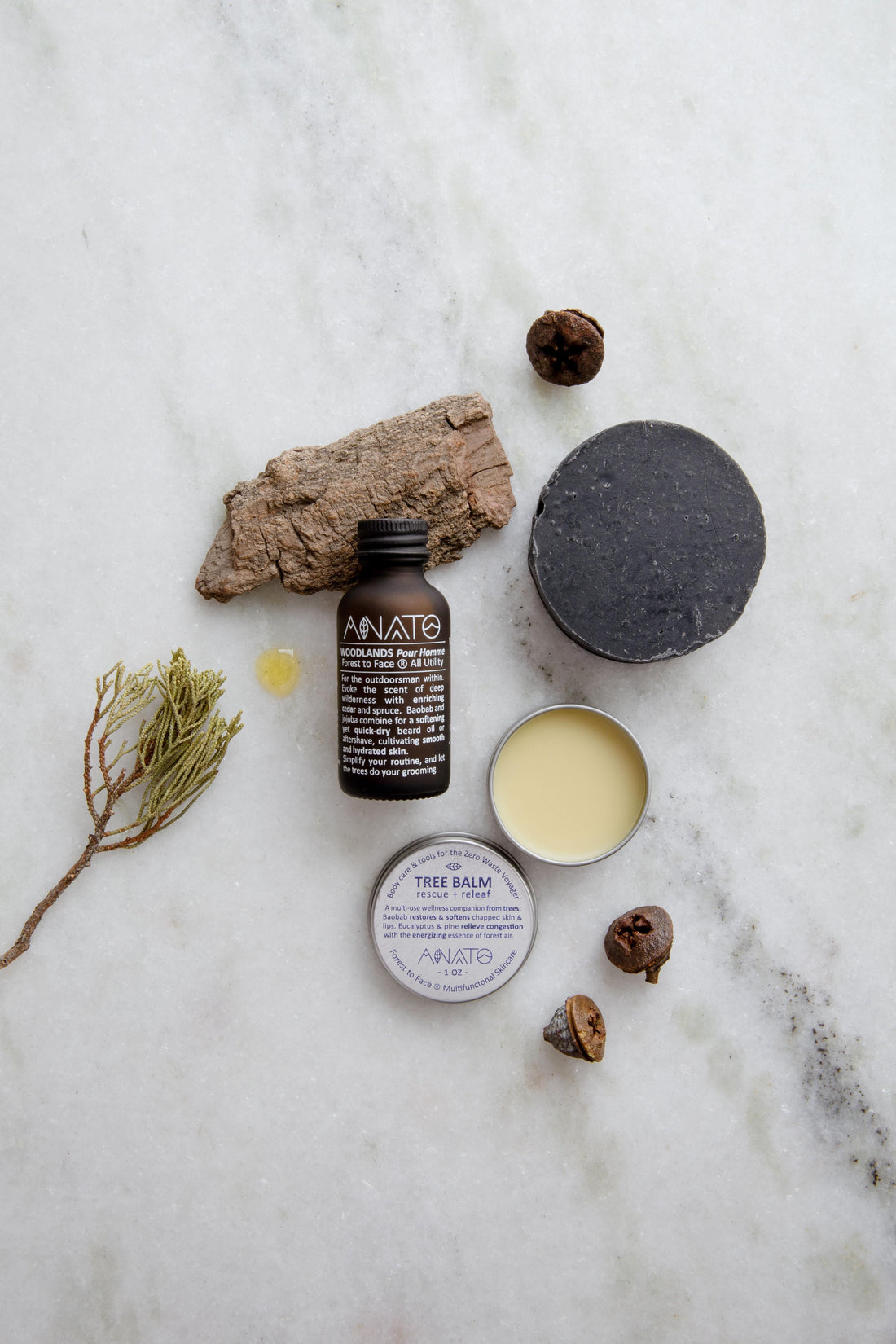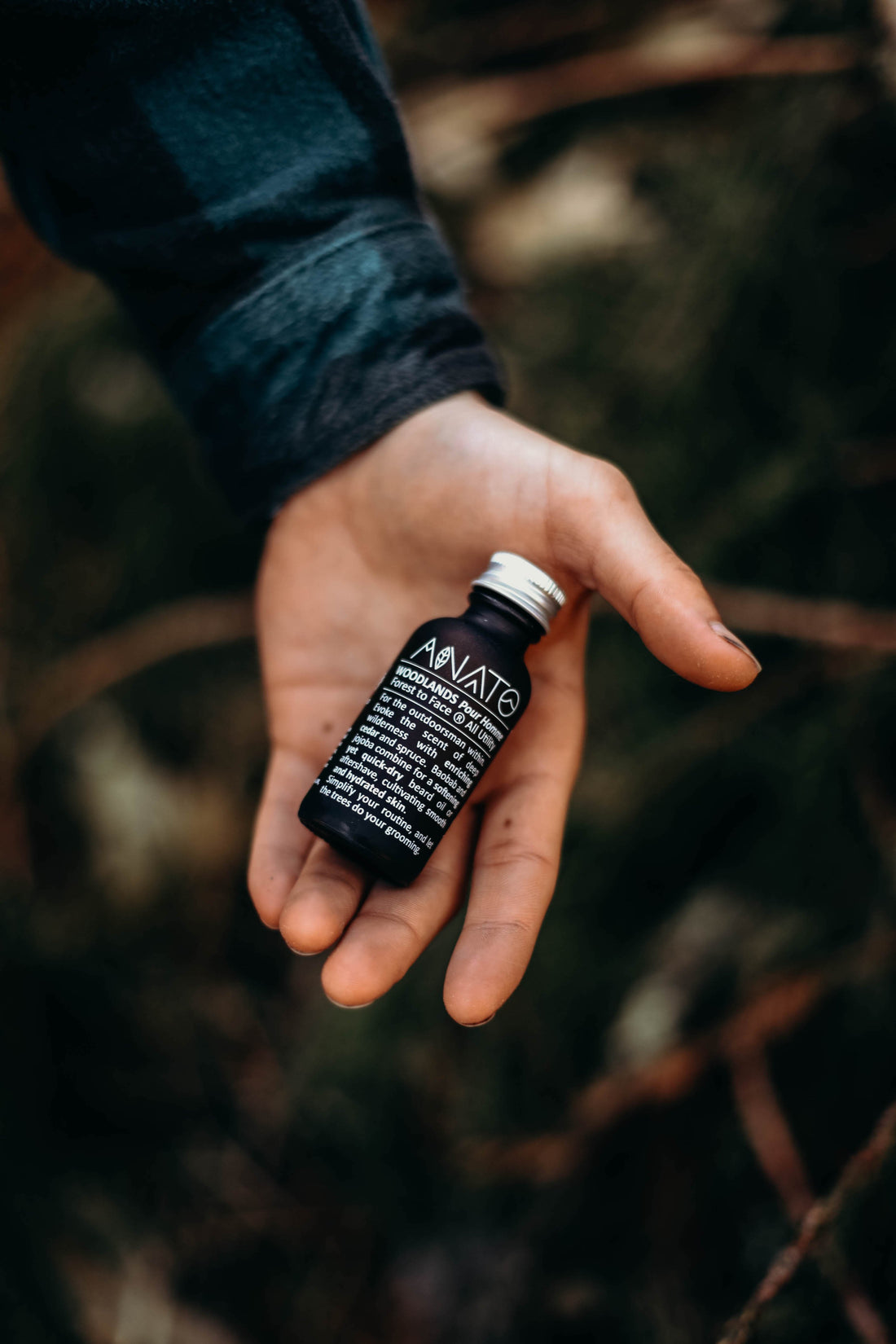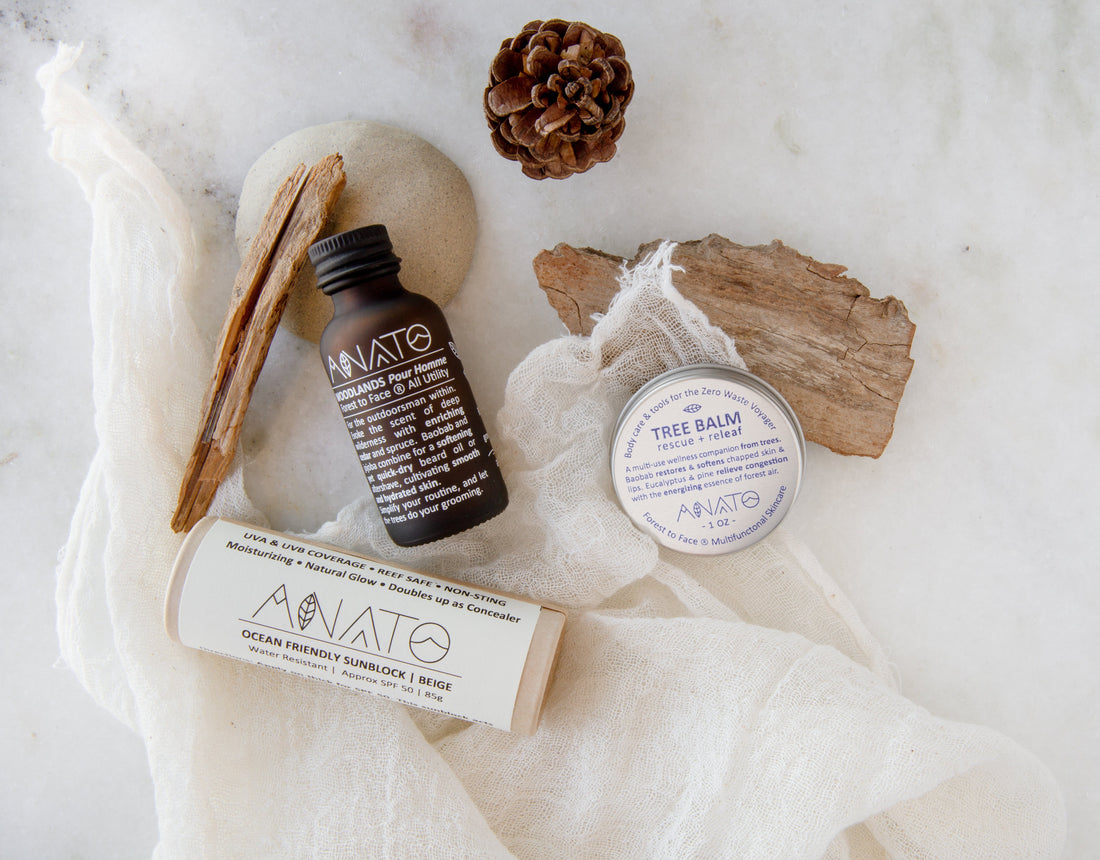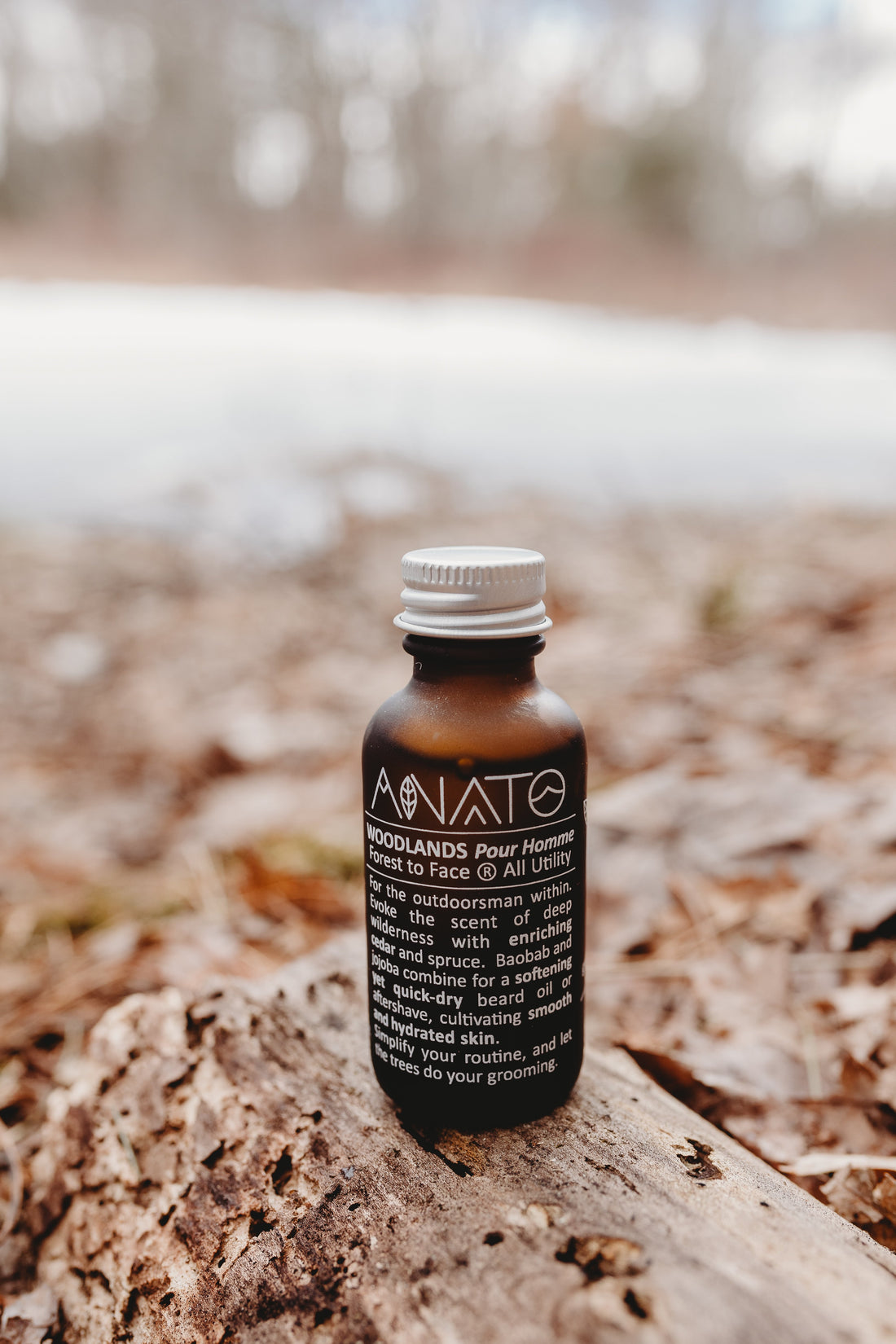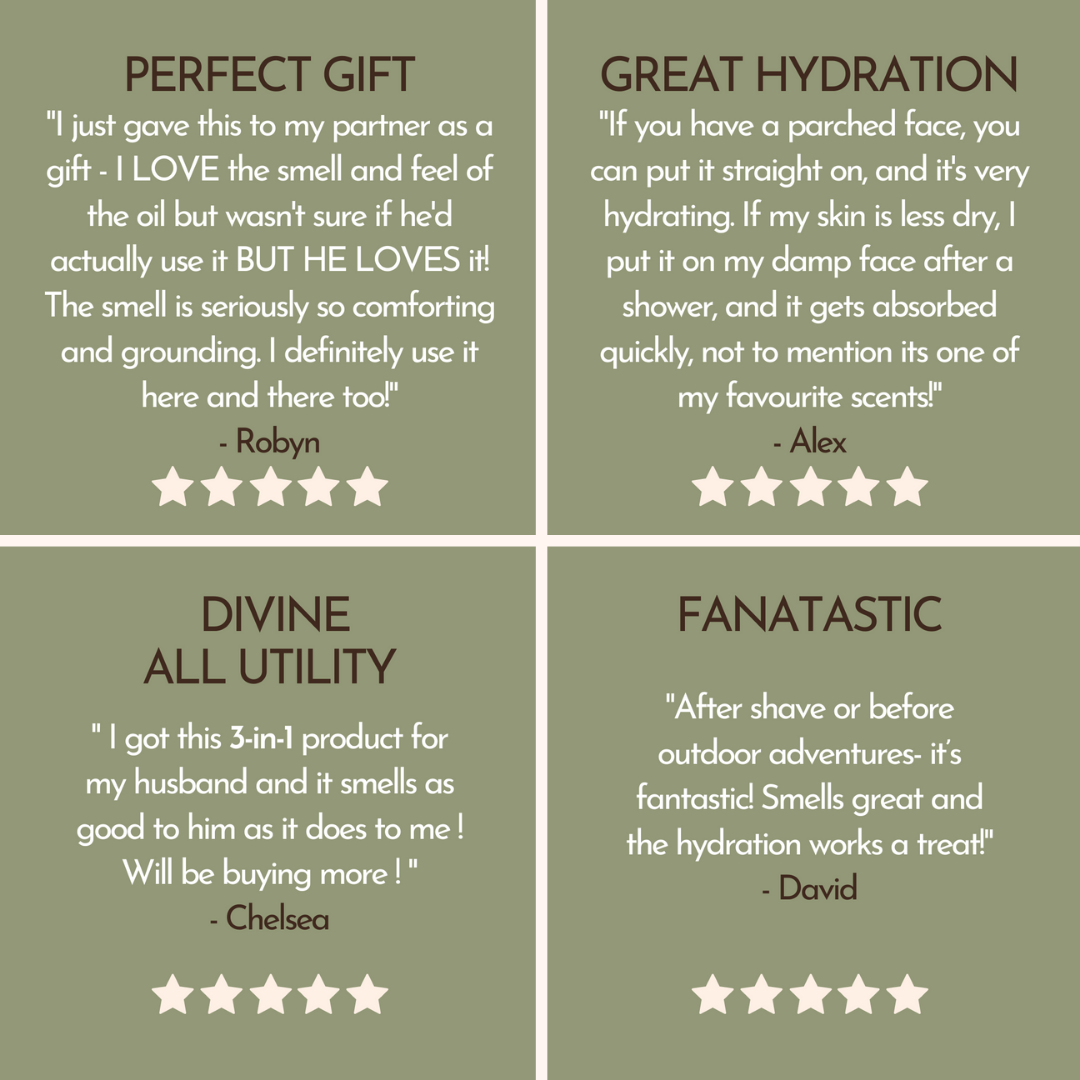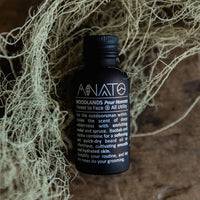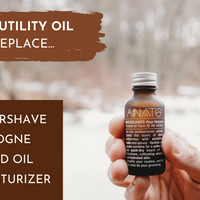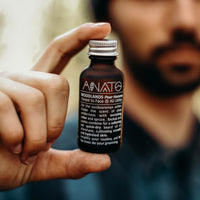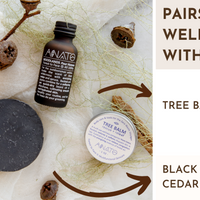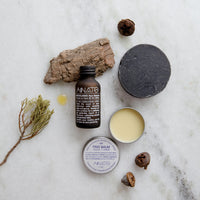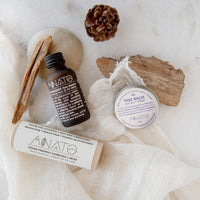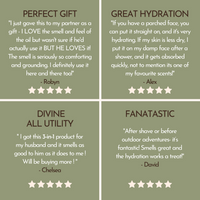 Woodlands 'pour Homme' | All utility
This product is out of stock as we have been focusing on 'the ONE product', Jardin de Lumière', however we know many of you love the full Anato line and our intent is to bring products back one by one with a little refresh. Thank you for your patience as we continue to provide the highest quality standards: raw materials, formulas, clinical testing & packaging for our customers.
A 3-in-1 oil for the outdoorsman within. 1 fl oz
Evoke the scent of deep wilderness with enriching cedar and spruce. Baobab and jojoba combine for a softening yet quick-dry beard oil or aftershave, cultivating clear & balanced skin.
Simplify your routine, and let the trees do your grooming ↟
⋒⋓⋒⋓⋒⋓⋒⋓⋒⋓⋒⋓⋒
Aroma profile: an adventure in the woods with warm notes of spice  
This hybrid oil works as: 
🌿 A face moisturizer/aftershave ↠  For clear, hydrated, and smooth skin. Apply around 10 drops of oil to your hands and gently massage into your face.
🌿 A beard oil  ↠  Softening & smoothing. Massage a few drops of oil into your fingertips and work through your beard.
🌿 An eau de cologne  ↠  Dab a few drops around the neck and/or wrists for a quick daydream into the woods.
↟ Ingredients responsibly sourced from perennial plants and tree crops → Your skin care choices can help to reverse climate change
We are updating this product and its ingredient list. Please check again later when it is back in stock.
pH: this product does not have a pH, it's an oil ! 
⫸ Balances skin  ↠  Jojoba oil has the neutralizing ability to limit excess oil production while still providing deep moisture for dry skin.
⫸ Softens signs of aging ↠ Baobab can significantly help to tone, moisturize and increase elasticity - giving skin a soft and clear texture
⫸ Calms acne, cuts, + scrapes ↠ The base oils and essential oils are packed with vitamins, minerals, an healthy fats that cultivate a healthy skin microbiome
⫸ Absorbs effortlessly ↠ our U.S, Sonoran desert grown jojoba and baobab oils have remarkable chemistry that our skin easily drinks in

🌿 OurJojoba oil is grown and pressed from a family farm in the Sonoran desert
This product is for all people who enjoy a woodsy scent and soft, healthy skin.
⚘For dry / mature skin: Apply as a moisturizer 2-3 times a day
⚘For oily / combination skin: Apply as a moisturizer 1-2 times a day.
Anato goes beyond organic by utilizing perennial plants and tree crops that sequester more carbon than annual crops. We use renewable resources that can regenerate year after year. 
But sustainability is not just about the planet, it's also about the people. So we work closely with farmers and suppliers to ensure our ingredients are sourced ethically. 
Our main ingredients come from the US, while others come from where they grow best. All from regenerative farms.
What is regenerative farming? Learn how regenerative agriculture is setting out to reverse climate change with this 3 minute read
※ We support regenerative agriculture  ↠  Every purchase supports the preservation of old growth forests. SUPPORT, PRESERVE, RESTORE
※ Reuse or recycle the parts ↠  Reuse the bottle as a spice jar, or to store oils, vinegars, and other liquids on your travels. The glass bottle is recyclable with curbside recycling in most areas.
Warning:
Do not expose skin to direct sun after the use of this oil, as the citrus essential oil used in the blend may cause sun sensitivity. Essential oils in the citrus family (e.g. lemon, orange, bergamot, grapefruit) have wonderful properties but can cause increased photosensitivity.  This means that the skin may be more sensitive to UV light 
Disclaimers:
This statement has not been evaluated by the Food and Drug Administration.
This product is not intended to diagnose, treat, cure, or prevent any disease.
Customer Reviews
02/05/2023
Julie J.

United States
My husband loves it!
Thank you for creating pure products. They smell amazing!
01/31/2022
Alexander

Canada
Compliments every time, no acne.
A friend gifted me woodlands and with somewhat dry/acne prone skin, it's hard to find a moisturiser that works well without making me break out. This is the solution! Very unique smell and in addition to doing the job successfully!
01/28/2022
Kimberley

United States
Such a sexy aroma !
Got this for my husband as part of the Gentleman's bundle . Such a sexy aroma !
01/07/2022
Pearce

United States
the women love it ;)
my go-to beard oil, smell lasts like 12 hours . Woodsy aroma, absolutely my favorite product at Anato
12/13/2021
Gemma

United States
Love this scent!
I was very impressed with the entire line of Anato products, but the one that really caught my attention was Woodlands. My boyfriend and I love camping, hiking & backpacking, and as soon as I smelled Woodlands I thought of him. Now he wears it not only as an aftershave but like a cologne too and I love it! Smells like a walk through the woods. It's not an overpowering scent but it's definitely noticeable and natural, and a sexy one too if you ask me! :)