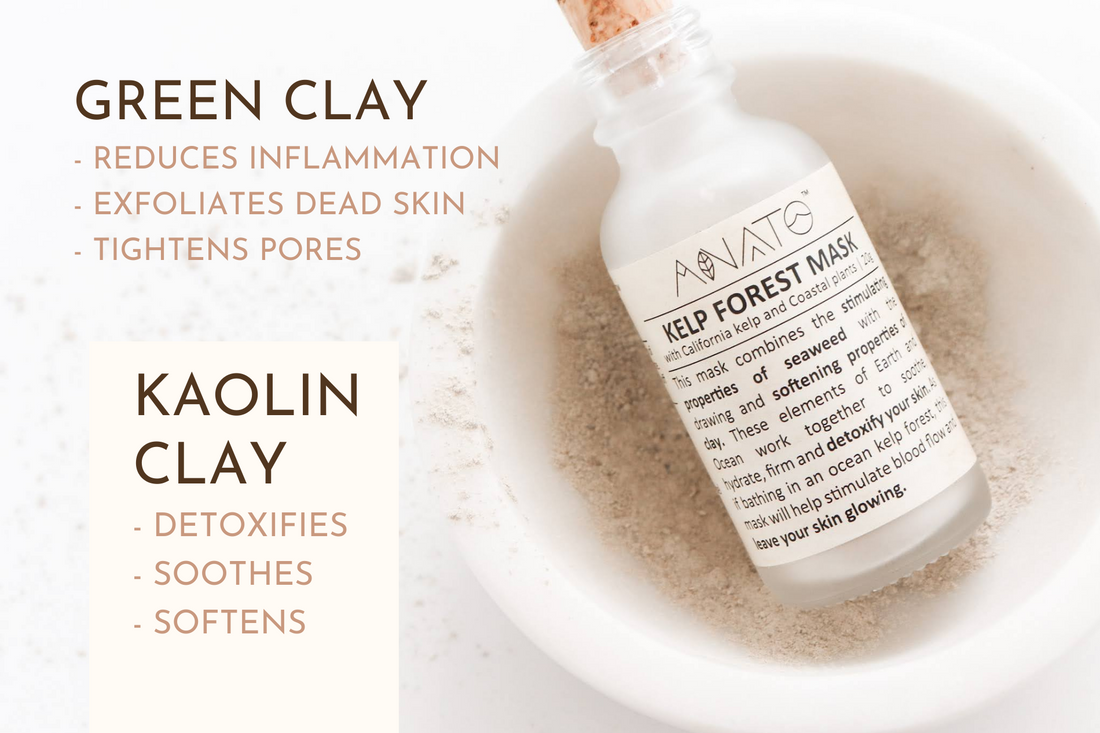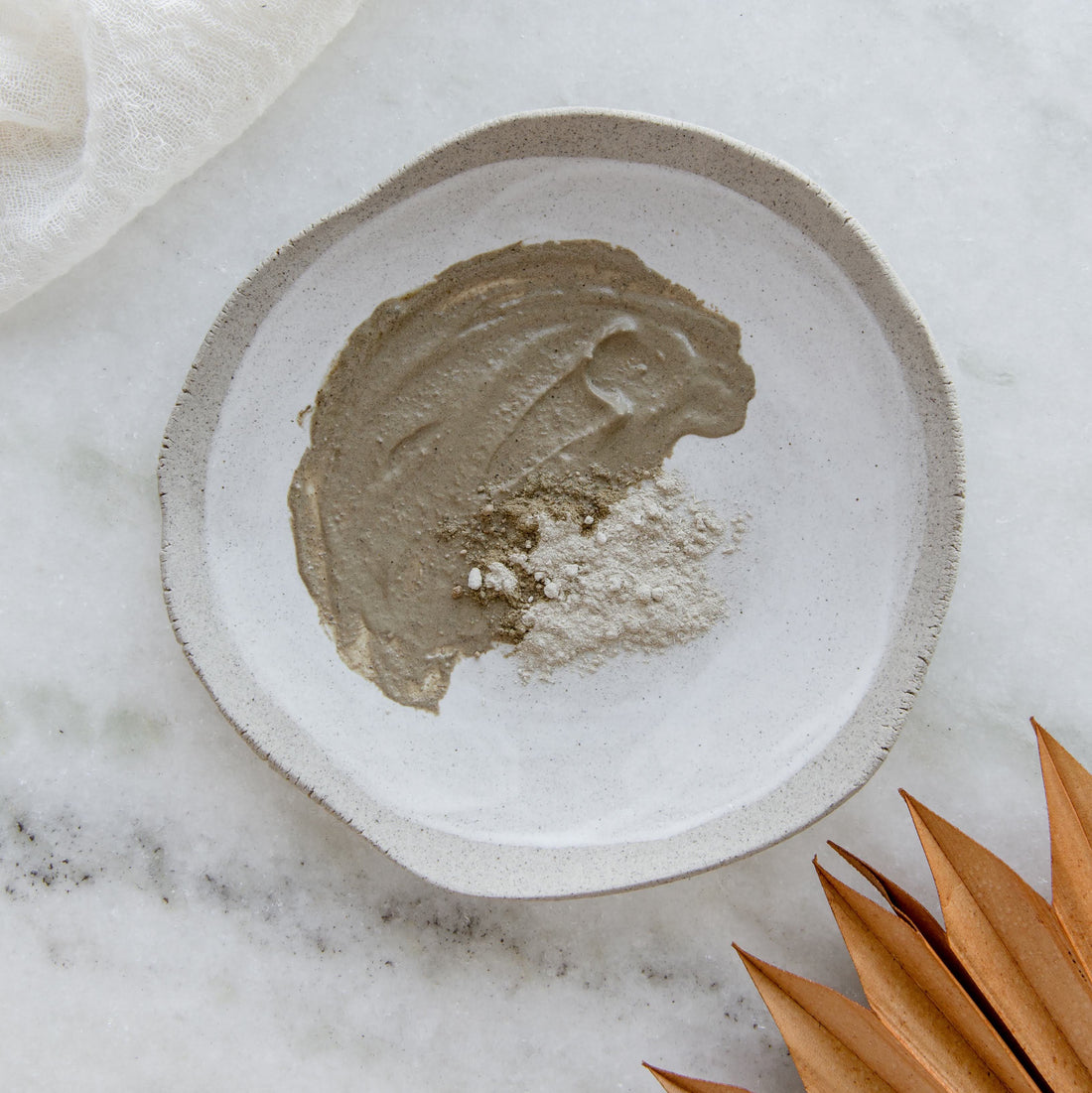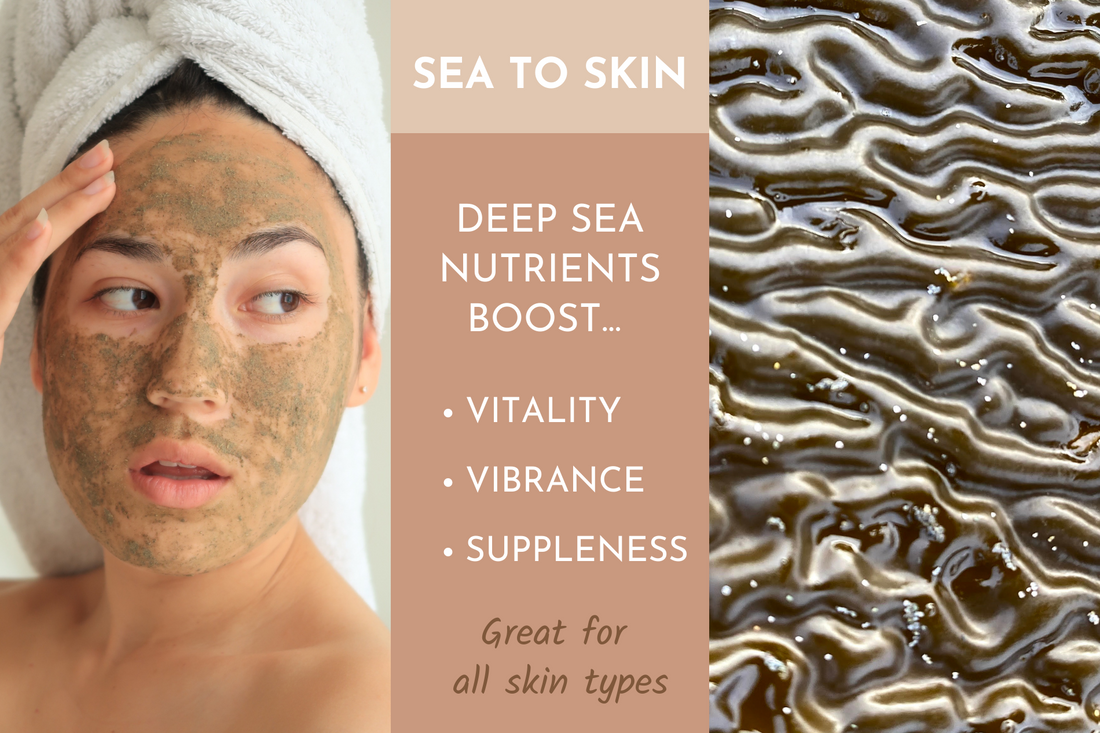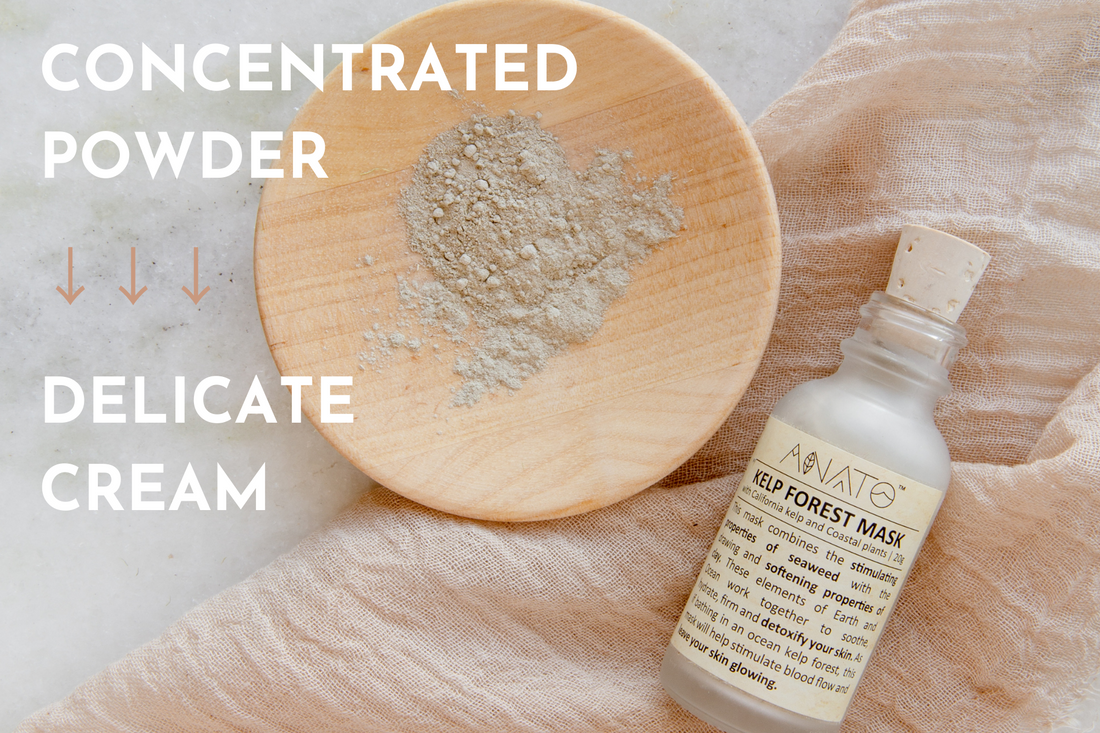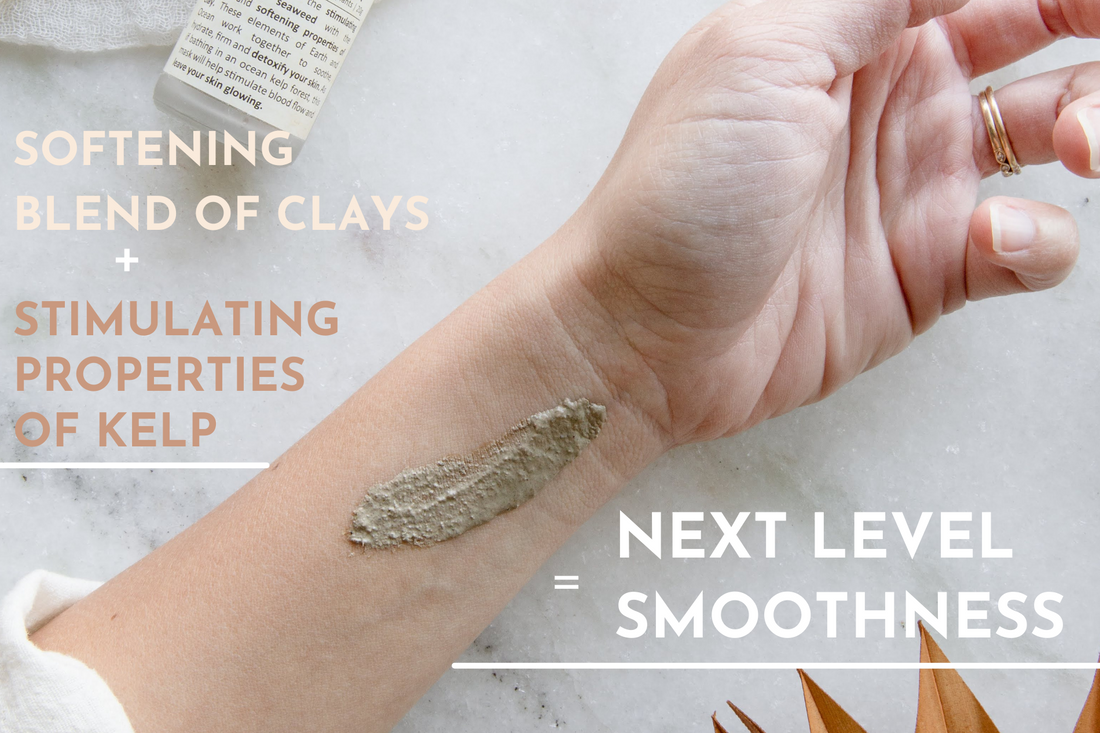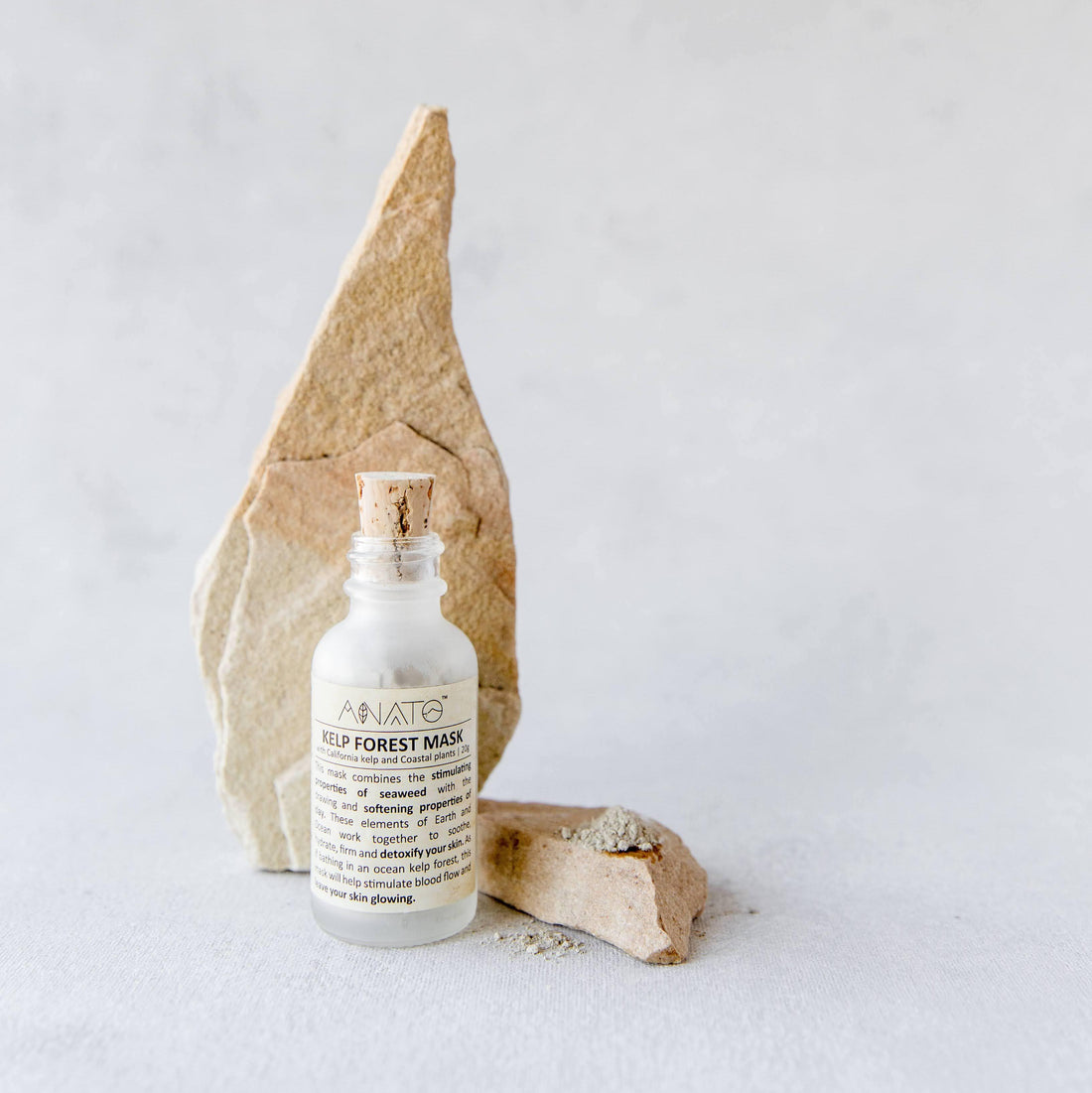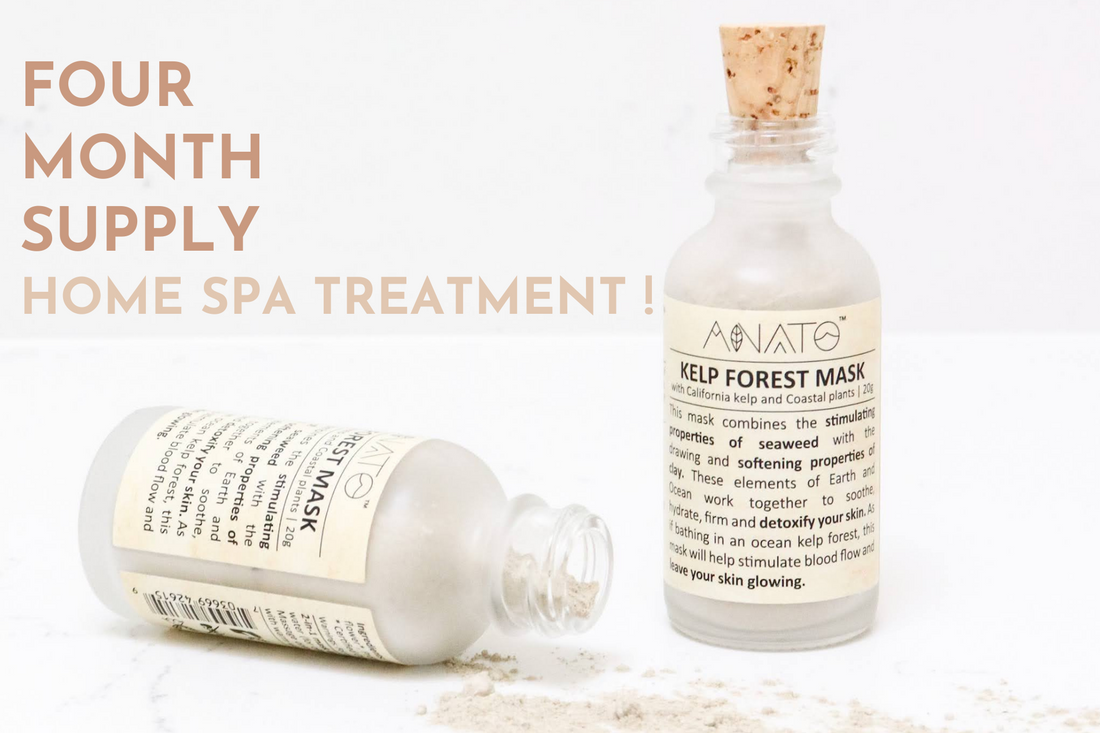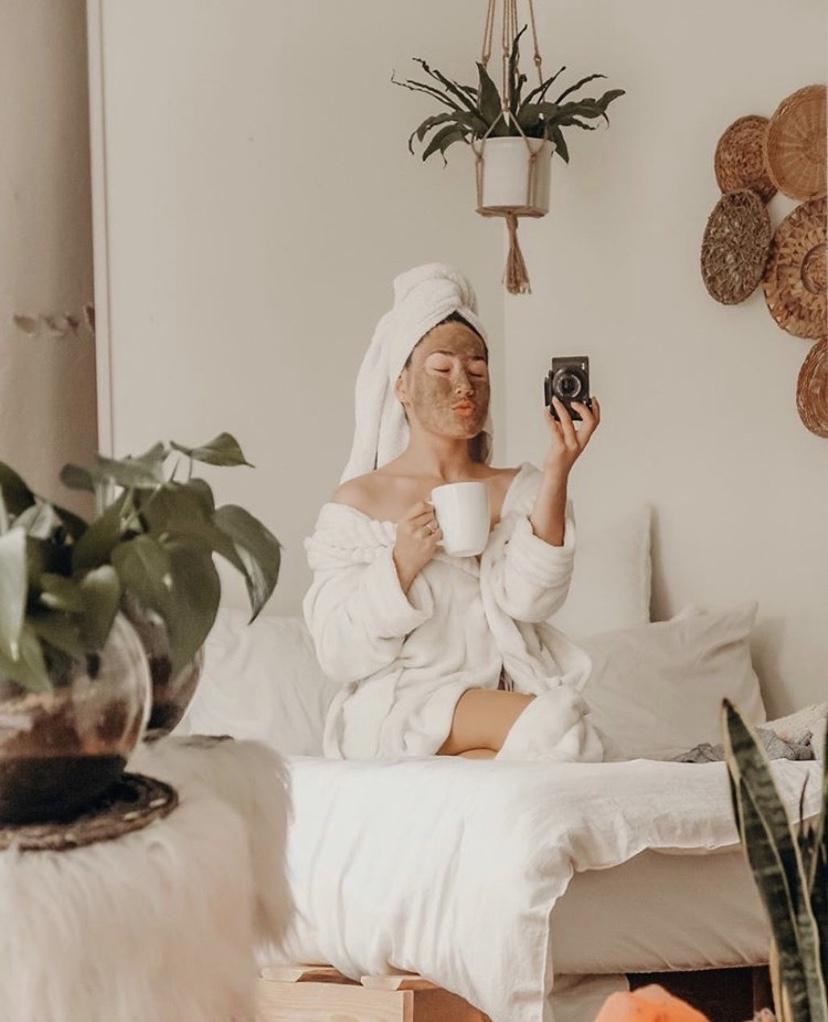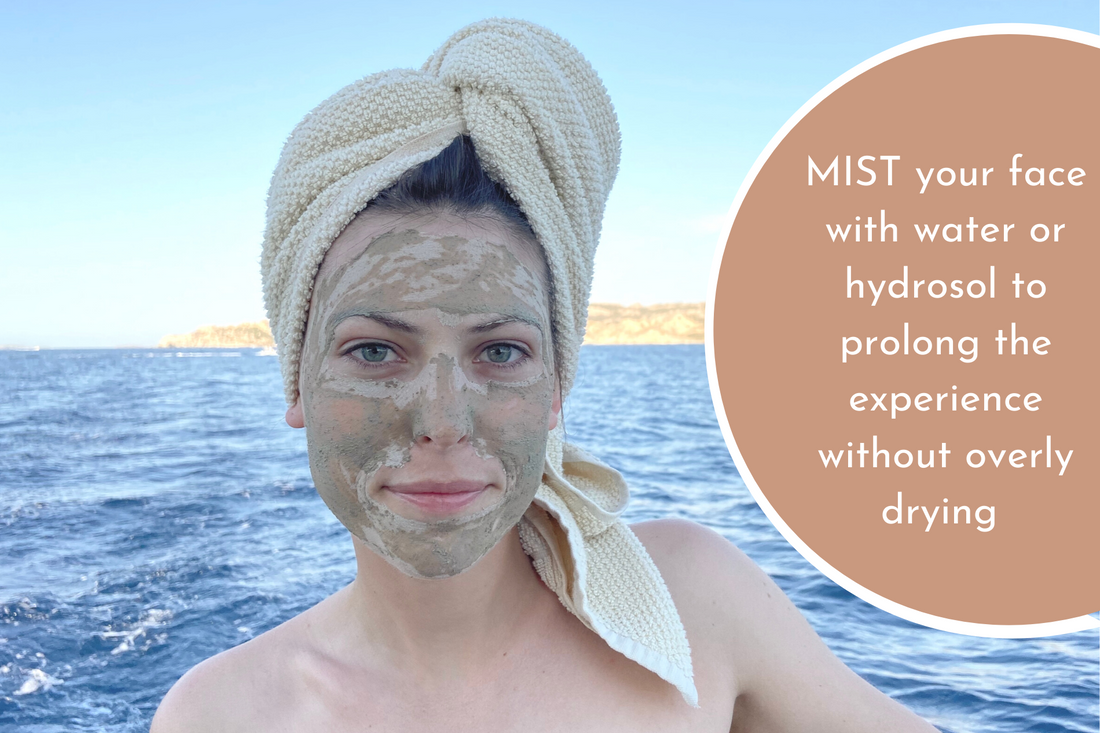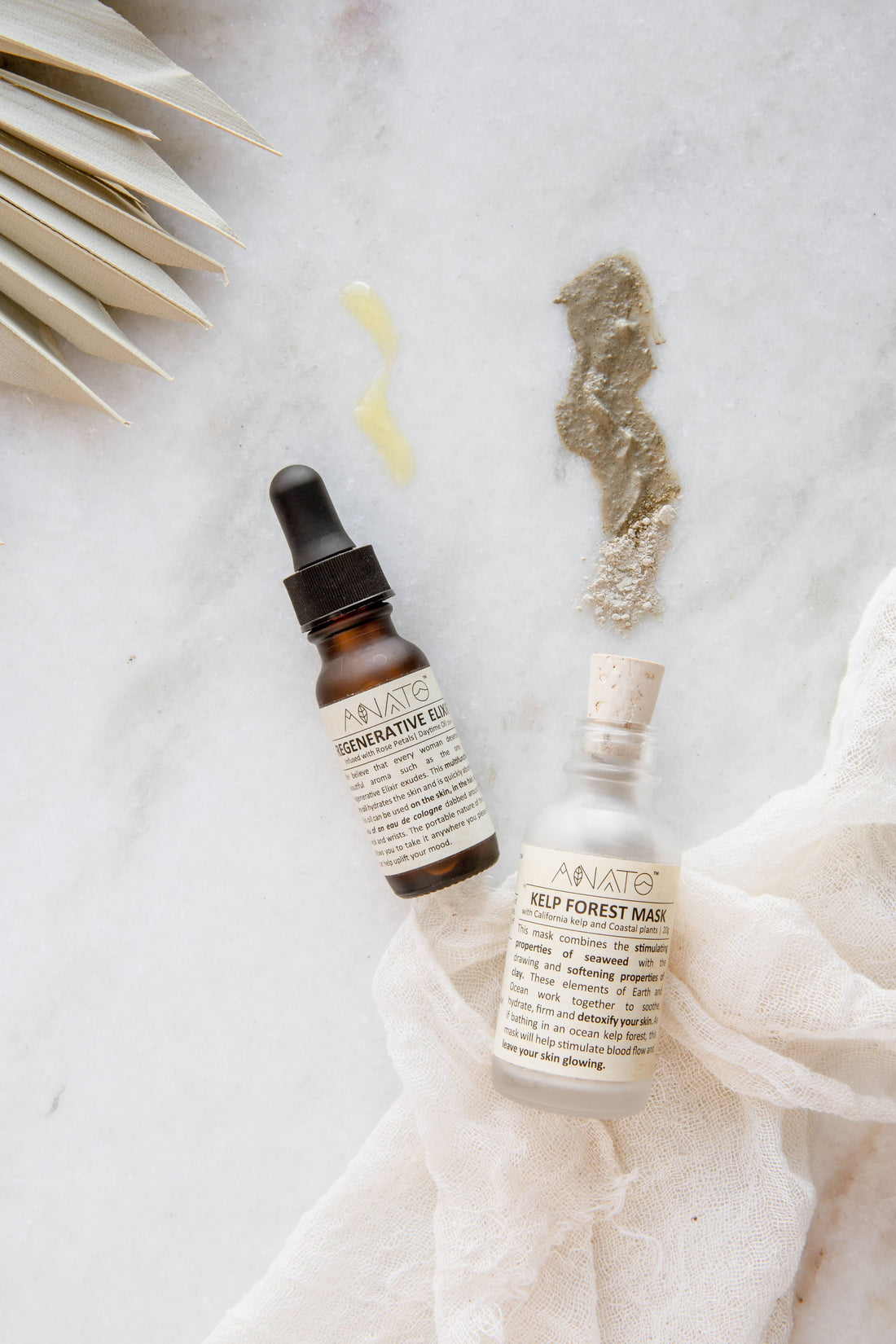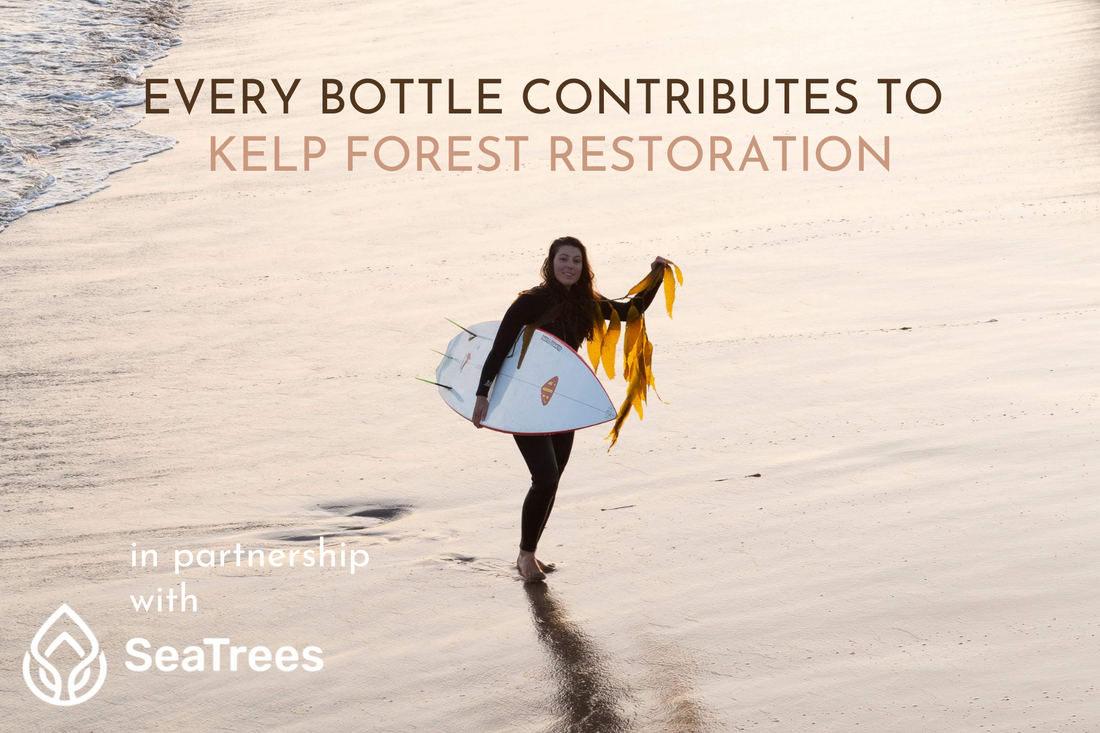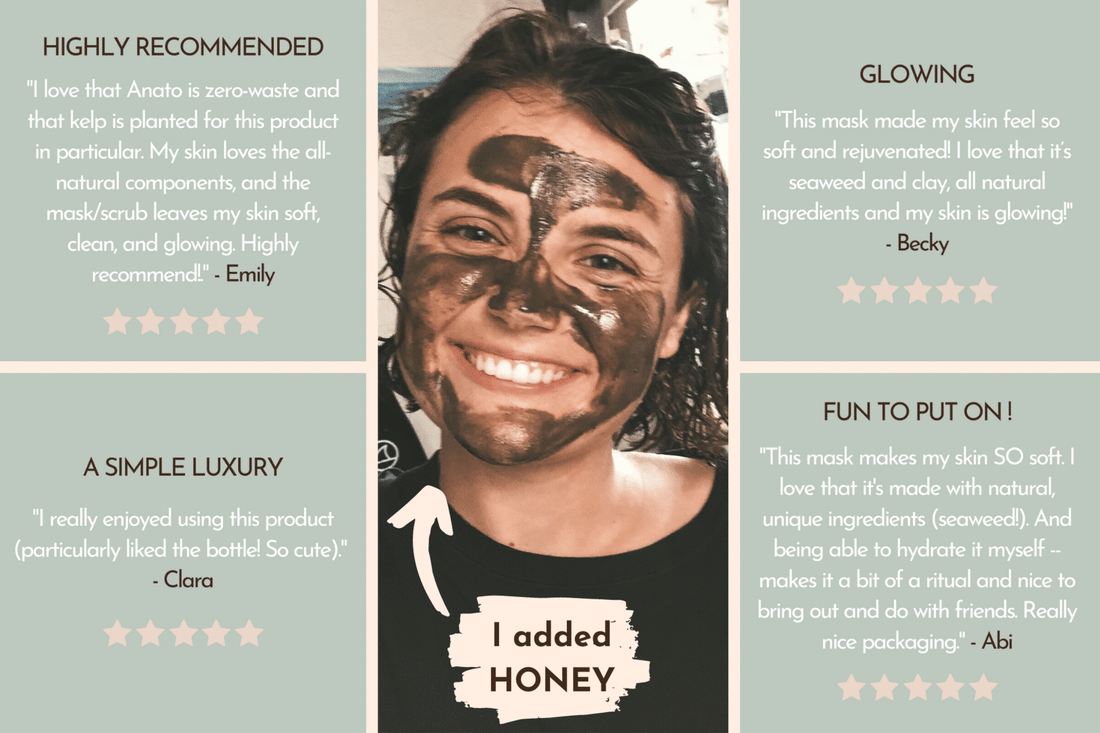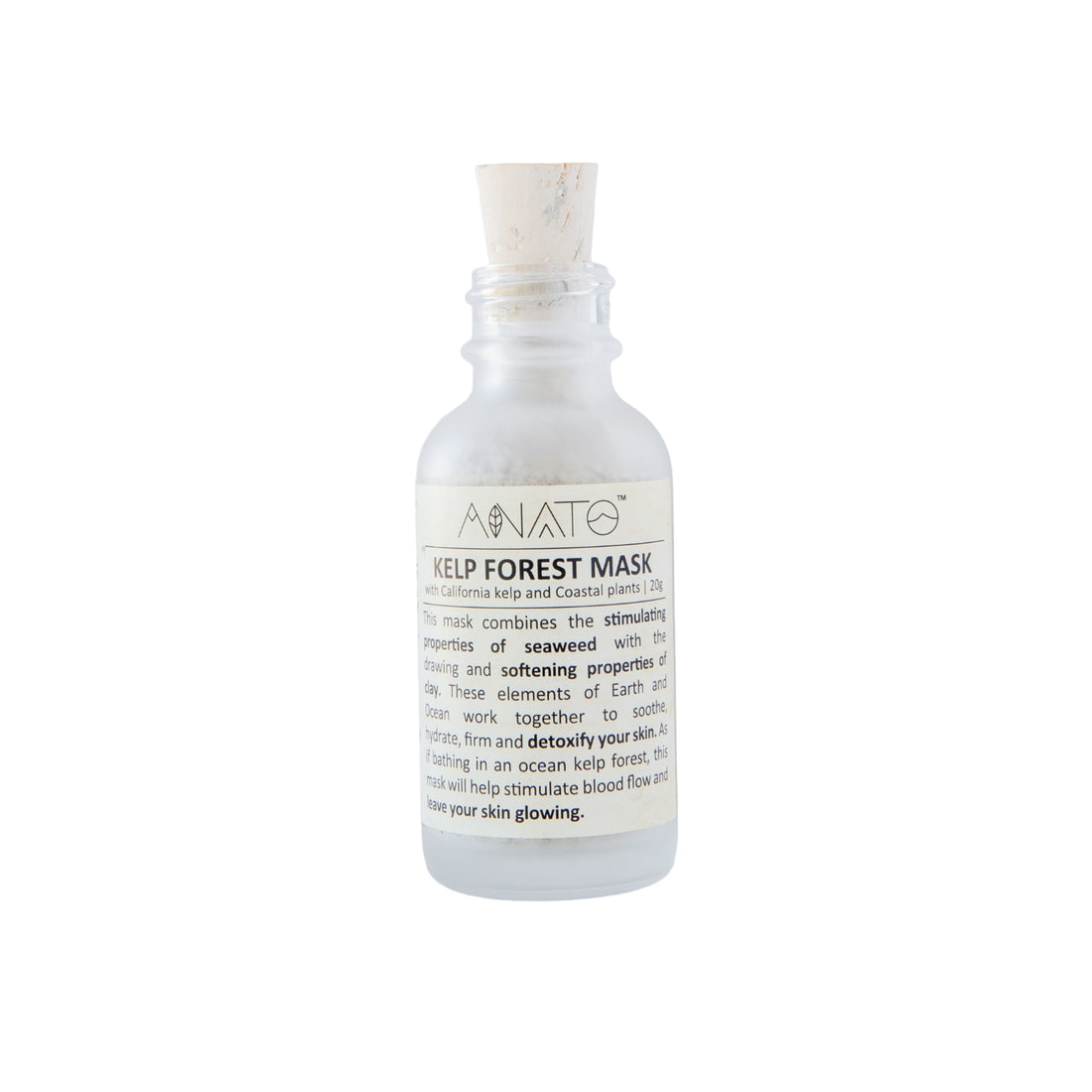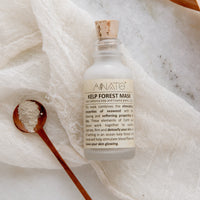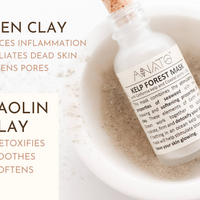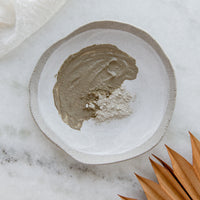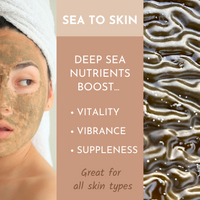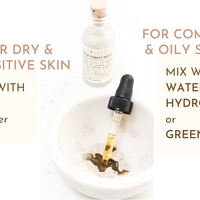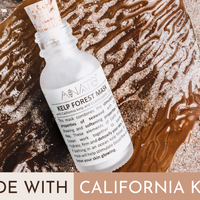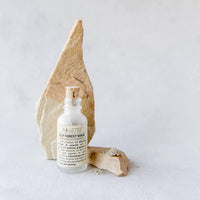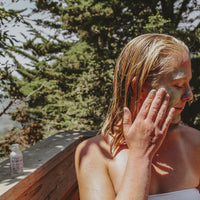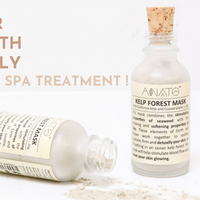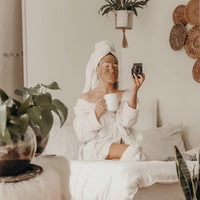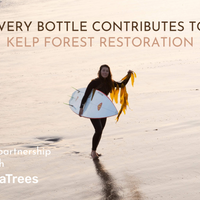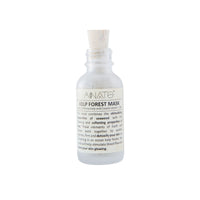 Kelp Forest Face Mask & Polish
This product is out of stock as we have been focusing on 'the ONE product', Jardin de Lumière', however we know many of you love the full Anato line and our intent is to bring products back one by one with a little refresh. Thank you for your patience as we continue to provide the highest quality standards: raw materials, formulas, clinical testing & packaging for our customers. 
Never damage your skin tissue again with an abrasive scrub.
Harness the power of coastal botanicals for unbelievably silky smooth skin with this multifunctional mask & polish. The elements of Earth and Ocean work together to soothe, hydrate, firm and detoxify.
🌿 Aroma profile: Coastal trails of sunny California.
 ⋒⋓⋒⋓⋒⋓⋒⋓⋒⋓⋒⋓⋒
As if bathing in an ocean kelp forest — this mask will help stimulate blood flow and will leave your skin glowing.
⇩ Click tabs below for more information  
Ancient botanicals, two types of clay, and locally harvested kelp come together in this multifunctional fine powder. Once blended with the liquid of your choice, the powder transforms into a creamy face polish that ever so gently and purposefully exfoliates off dead skin cells, removes dirt and bacteria, and feeds the skin hydration and deep sea nutrients.
4 MONTHS SUPPLY IN A BOTTLE IF USED WEEKLY
🌿 Sea to skin: Deep sea nutrients boost vitality, vibrancy and suppleness.
🌿 Gentle exfoliation: This fine powder transforms into a delicate cream that helps you rid your body of dead skin cells and toxins. 
🌿 Silky smooth: The blend of clays and the demulcent nature of locally harvested kelp polish and plump your skin to next level smoothness.
⫸ Central California Kelp: Seaweed is incredibly rich in a vast array of unique minerals and active compounds. It's demulcent and soothing texture provides long-lasting hydration to dry and irritated skin while studies have found it helpful in fighting off acne-causing bacteria. 
⫸ Yarrow: An abundant and antioxidant rich perennial herb that has been used for centuries to alleviate skin conditions. Found supportive for inflammation, wound healing, and fungal + bacterial complaints. Luckily, it smells delightful as well.
⫸ Green & Kaolin Clays: These soft and mineral-rich clays restore the skin's firmness and integrity, while drawing out toxins. Unlike many other clays, this blend will not dry your skin out. 
Uses:
⫸ As a face polish: Blend ½ teaspoon of powder with ¾ teaspoon of liquid of your choice. Once you achieve a creamy texture, gently massage onto your face for 30 seconds to a minute. Rinse off with warm water. 
⫸ As a mask: Blend ½ teaspoon of powder with ¾ teaspoon of a liquid of your choice. Once you achieve a creamy texture, coat your face and neck. Leave on for up to 10 minutes for dry skin or 30 minutes for oily skin. Rinse off with warm water and a clean washcloth. Follow up with the Regenerative Elixir or Arborescent Serum.
⫸ As a spot treatment: Blend a small amount of powder with a small amount of liquid until you get a creamy texture. Apply to those stubborn or bothersome zits and let sit for up to a few hours. Rinse off with warm water.
⫸ As an armpit detox: Blend ½  teaspoon of powder with ¾  teaspoon of water to form a creamy texture. Coat all over your armpits and let sit for up to 15 minutes. Rinse off thoroughly in the shower. 
We are updating this product and its ingredient list. Please check again later when it is back in stock. 
This mask is customizable to your skin type depending on what liquid you blend with the powder. Feel free to get creative here and mix together different types of liquids. Our personal favorite is part water and part oil. See suggestions below.
Dry skin: Olive oil or any oil of choice
Oily skin: Green tea, apple cider vinegar, or water
Combination skin: Hydrosol or the Regenerative Elixir for ultimate luxury
Sensitive skin: Oil of choice, or the Arborescent Serum for ultimate luxury
Acne-prone skin: Apple cider vinegar, chamomile tea, or water
Don't know your skin type? Take our Forest to Face Quiz to find out which tree best represents your skin type.
⫸ EVERY BOTTLE CONTRIBUTES TO KELP FOREST RESTORATION
⫸ Repurpose the bottle: This adorable bottle can be repurposed into a bud vase or a spice shaker. 
⫸ Recycle & compost: The glass bottle is recyclable. The cork top is compostable. 
Anato goes beyond organic by utilizing perennial plants and tree crops from regenerative farms. These perennials that sequester more carbon than annual crops. We use renewable resources that can regenerate year after year. 
Sustainability is not just about the planet, it's also about the people. We work closely with farmers and suppliers to ensure our ingredients are sourced ethically. 
We source some of our main ingredients from the US, while others we source from where they grow best.
What is regenerative farming? Learn how regenerative agriculture is setting out to reverse climate change with this 3 minute read
These statements have not been evaluated by the Food and Drug Administration.
This product is not intended to diagnose, treat, cure, or prevent any disease.
Customer Reviews
01/31/2023
Emma

United States
Little bottle of magic
The smell is gorgeous, and the packaging perfect. Love using this product.
10/04/2022
beth

United States
SO HYDRATING
i love this mask. Not only is it hydrating but it goes such a long way. i keep it in my shower because the bottle is easy to use in there . Did I mention how smooth you skin is afterwards ??!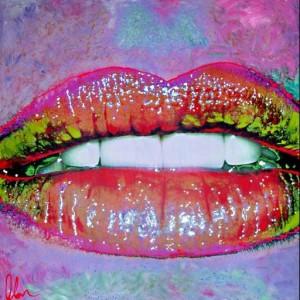 M
05/24/2022
Madison

United States
Detox and Shine
Love how fresh, polished and hydrated this mask makes my skin feel! I add a bit of Anot's face oil to the mix so it doesn't get toooo dried out feeling on my skin but for extra detox, use it straight up! I surf and workout a lot- this is great for purging my pores of sunscreen and dust.
04/07/2022
Olivia

United States
FAB, JUST FAB !
love the smell and made my skin so soft
02/15/2022
Keegan

United States
Did what it's supposed to!
Lovely exfoliating mask that left my skin looking clean and soft for days!